Teck jumps in to help Bulldoze Breast Cancer with PINK Cat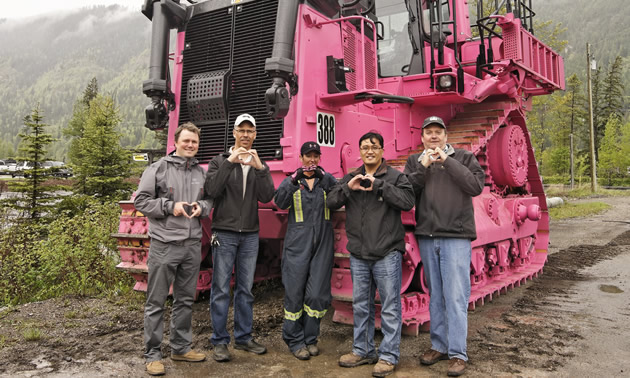 Teck's Elkview Operations (EVO) is raising awareness of breast cancer and its impact on the local community with a rebuilt pink Caterpillar D10T bulldozer that will be displayed today.
Elkview's Superintendent of Operations, Clayton Podrasky, said the idea was raised by a crew member and he supported the initiative to increase awareness and conversation around this important issue that impacts many in our communities.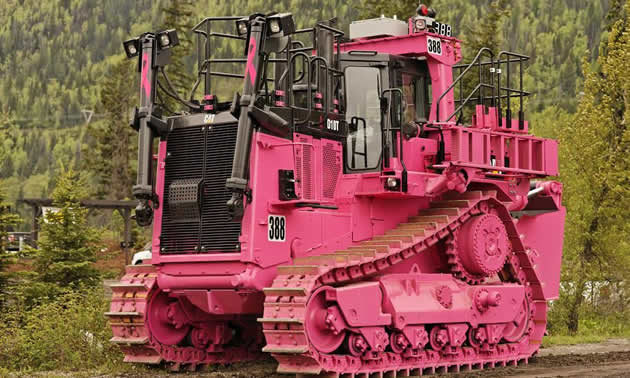 "This is an issue that has touched me and others in the community very deeply and I am very proud of the employees for raising it and the operation and company for supporting this," said Podrasky.
Support for the initiative complements Teck's focus on community and health. Finning Tractor donated the bright pink facelift for Teck's D10T bulldozer, which was in their shop for reconditioning.
Tom Tobin, Finning's Sparwood Branch Manager, added, "This was a great project that brought a lot of excitement to our branch. I am sure it will do the same when it goes to work at EVO. I really want to thank the Teck team at EVO for letting us be part of such a meaningful project."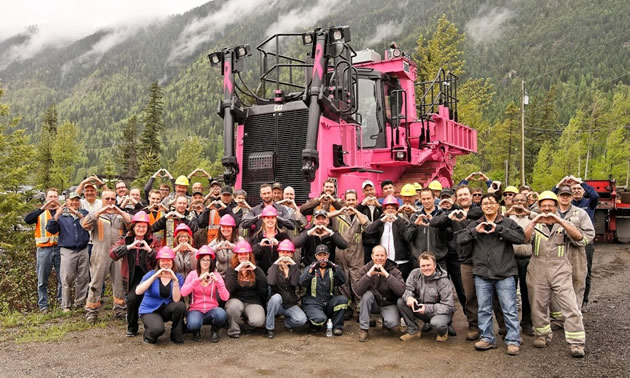 The dozer was on display in Sparwood for a day before it went to work at the Elkview mine.