Team approach sets a higher standard — celebrating 10 years of service
High Caliber Auto Collision & Repair opened in 2008 and just celebrated 10 years in business.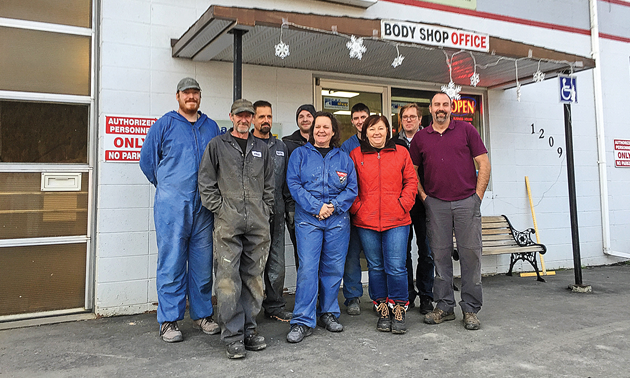 "Our number 1 asset is our employees," said Walter Morse, owner of High Caliber Auto Collision & Repair in Creston. "Our highly trained, certified auto collision technicians provide complete repairs to all makes and models of cars, light trucks and vans.
"We are motivated as a team by the slogan, 'We set our sights higher,' " he added. "But it's more than a slogan—it reflects in everything we do, right from your initial computerized repair estimate to achieving the perfect finishing coat of paint. Our commitment to quality and excellence in customer service is our top priority."
High Caliber Auto Collision & Repair opened in 2008 and just celebrated 10 years in business. Morse and his team understand it's never easy dealing with the aftermath of a collision, whether just a fender bender or something more serious. That's why High Caliber Auto Collision & Repair takes every possible step to ensure that restoring your vehicle to its original condition is as stress-free as possible. They treat all their customers with respect, taking the time to walk them through the entire process and answering all of their questions.
As an ICBC-accredited collision repair and valet service, High Caliber Auto Collision & Repair invests heavily in employee training and stays up to date with the latest changes in auto collision repair. The company's nine highly skilled employees receive regular industry-certified training and they work closely together to complement each other's skills in every department.
High Caliber Auto Collision & Repair is a 4,800-square-foot, state-of-the-art collision repair facility incorporating the latest in industry equipment and laser-accurate technology. They have the capacity to work on up to seven vehicles at a time. All work at High Caliber comes with a lifetime warranty on workmanship and materials.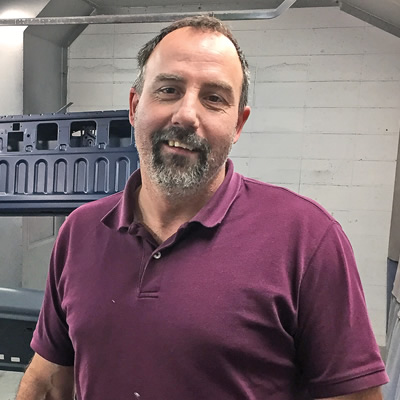 With quality being the driving force at High Caliber, they incorporate numerous systems and quality assurances into their work flow. For example, management and staff adhere to the five "S's" of Quality: Sort, Simplify, Systematically Clean, Standardize and Sustain. This program, among others, raises the bar above industry standards and is a driving force in their quest for continuous improvement.
"One of our major suppliers is the PPG paint system," said Morse. "Through their 'white belt' training programs, our shop has gained enhanced leadership skills and customer satisfaction ratings. Plus we invest in other programs like I-Car's 'gold class' industry training for both management and technicians."
High Caliber Auto Collision & Repair is also a leader in auto parts sourcing and fulfillment. They can access original equipment manufacturer (OEM) parts, aftermarket parts or recycled parts—all with the goal of getting a "mirror match" of the part that needs replacing. This ensures that each job is performed promptly, efficiently and on budget.
What does the future hold for High Caliber? Morse and his team anticipate that the business will double in size next year with expansion slated to start next spring, taking the collision repair facility from seven to 12 production bays.
At High Caliber Auto Collision & Repair, every day they live the motto, "We set our sights higher."
High Caliber Auto Collision offers:
Full ICBC-accredited collision, paint and body repair
Eco-friendly PPG paint refinishing with guaranteed colour matching
3-D frame straightening and repair
Accident-related suspension repair and replacement
Plastic and fibreglass repair
Automotive accessory painting and installation
Free valet service and courtesy cars
Windshield replacement
Industry trained and certified technicians
Call them at 250-402-6299 or visit their website at www.highcaliberauto.ca/