Sushi Wood now open in Nelson
The Nelson location is the third Sushi Wood restaurant in the Kootenays - there are also locations in Cranbrook and Fernie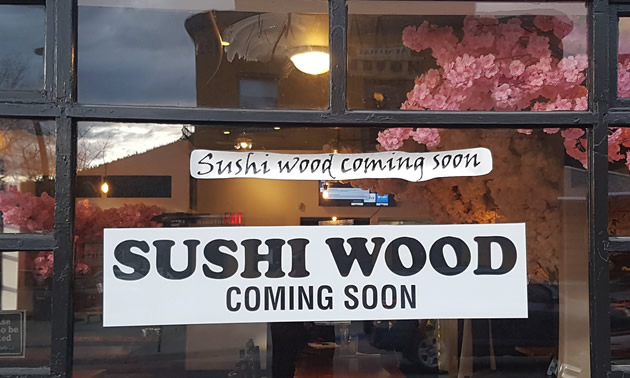 It was out with New China, a former Chinese food restaurant, and in with Sushi Wood in Nelson. Recently, the third Sushi Wood restaurant in the Kootenays opened — this one in downtown Nelson.
Sushi Wood in Nelson is located at 702 Vernon Street, next to the Kootenay Co-op building. There are also Sushi Wood restaurants in Cranbrook and Fernie as well.
The three restaurants specialize in Japanese and Korean fusion cuisine. Some popular menu items include calamari, veggie spring rolls, ebi Sunomono, pork gyoza soup, korokke, tempura and sashimi & sushi.
So if you are hungry for Sushi, we now can check out Sushi Wood in Cranbrook, Fernie and Nelson.