Summit 107 Cranbrook's new radio station gearing up for on-air debut
Featuring an 'adult contemporary' music format, the new station will be showcasing local news and community information.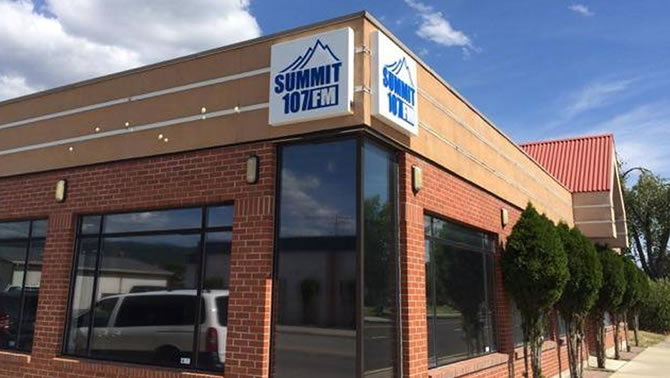 Hitting the on-air button for Cranbrook's newest radio station is inching closer and closer. The new radio station, owned by Clear Sky Radio of Lethbridge, is called the Summit 107 and is currently testing their on-air sound frequency for interference and sound quality.
Recently their studio equipment arrived and their engineers have been busy at work piecing it all together. Transmitter site installations are also underway and exterior signage has been installed to their building which is located at the corner of 2nd Avenue North and Cranbrook Street.
As mentioned the new station will be known as "Summit 107" and broadcast at 107.5 FM in Cranbrook and Kimberley, 107.9 FM in Fernie, 107.1 FM in Sparwood and Elkford and 107.7 FM in Invermere, effectively bringing coverage to the entire Regional District of East Kootenay.
The music format will be "Adult Contemporary" and the station will feature local news and community information.
"We are thrilled that the CRTC continues to believe in our goal of bringing exciting, innovative and creative radio stations with a focus on community service to markets in which we apply," said Paul Larsen, President of Clear Sky Radio upon the July 2014 CRTC approval. "We do not take the Commission's trust in our company lightly and look forward to launching an exciting new radio station to serve this dynamic region of British Columbia in the near future."
Clear Sky Radio is one of Western Canada's leading independent regional broadcasting companies. It operates radio stations CJOC-FM Lethbridge, AB and CJCY-FM Medicine Hat, AB.
Despite hoping to be operational in early August, Summit 107 is promising they should be on the air relatively soon—possibly in August or early September.