St. Eugene Resort - a new literary hub in the Kootenays
Friday nights at St. Eugene feature the new Friday Literary Reading, featuring a different author every week.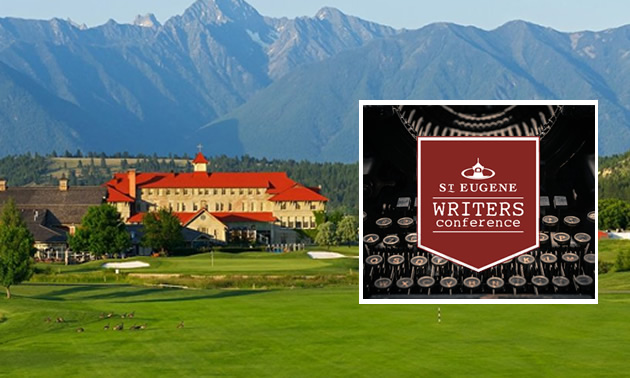 This winter St. Eugene Resort will host a literary reading series every Friday night and offer two extended St. Eugene Writers Workshops. The Friday Literature Series will bring award winning authors to St. Eugene Resort to read and discuss their work. The Friday readings are free and open to the public. St. Eugene will also host two writing workshops which will give Kootenay writers the opportunity to participate in an intensive workshop setting refining their craft.
The first St. Eugene Friday Literary Reading was on January 11, 2019 featuring Dave Butler, a long time Cranbrook resident. Full Curl, Dave's first Jenny Willson mystery, won the Arthur Ellis Award for the best first mystery book of the year. No Place for Wolverines, Dave's second Jenny Willson mystery, appeared this fall to equally glowing reviews.
The January 18, 2019 Friday Literature Series featured bestselling author Sue Purvis of Whitefish, Montana. Her memoir, Go Find, details training an avalanche rescue dog and finding herself in the process. Acclaimed journalist Sebastian Junger called Go Find, "A brave and profound book."
Over the following Fridays, the St. Eugene Literary Series will host a variety of authors from Angie Abdou to Pat Morrow. All the readings are free and open to the public and they start at 7:30 pm.
Prior to each reading, St. Eugene Resort will host an intimate dinner with the author. Reservations will be limited to 10. The St. Eugene Resort Executive Chef will prepare a special three-course meal for the author and guests.
For reservations to the Friday author dinners, please call St. Eugene Resort, 250-423-2000. The full author list can found on the Events section of the St. Eugene Resort website.