Special Winter Markets — November 24 and 25
The first day of the Winter Market is held in conjunction with JCI Kootenay's Annual Cranbrook Santa Claus Parade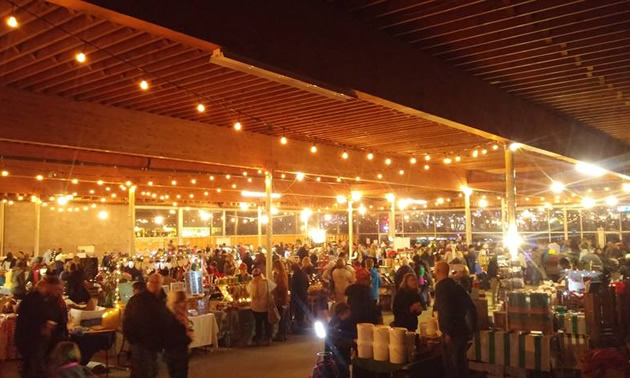 The Cranbrook Farmers' Special Winter Markets will be held over two days, starting Saturday, November 24, 1 to 7 p.m. The first day of the Winter Market is held in conjunction with JCI Kootenay's Annual Cranbrook Santa Claus Parade, which travels down Baker Street starting at 5:30 p.m., giving shoppers plenty of time to hit the market either before or after the parade. On Sunday, November 25, the Winter Market is open from 11 a.m. to 3 p.m.
More than 70 local food producers and artisans will come together for the annual festive market celebration, offering parade goers, food lovers and holiday shoppers produce, meats, home-cooked sweets, pickles and jams, as well as hand-knit wears, Christmas crafts and decor, beauty products, jewellery, household items, art, books and so much more.
"The special winter market features both our regular vendors and some new merchants who come out especially for this weekend," says Livia Lara, Cranbrook Farmers' Market manager. "This event is joyful, vibrant and fun, with many seasonal sparkle and holiday-themed offerings. Whether you want to fill the fridge, find a unique gift, treat yourself to something special, or just come out and enjoy all the sights and sounds, it's going to be a marvellous weekend."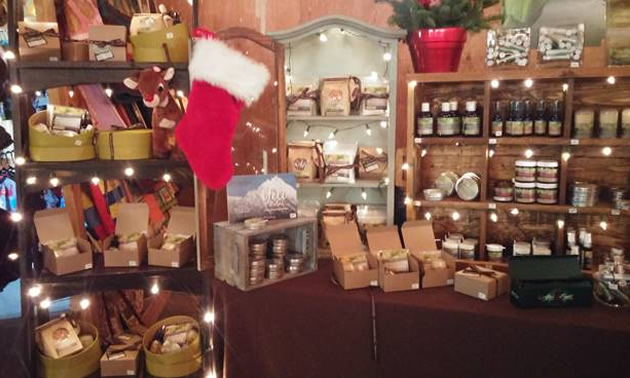 The Cranbrook Farmers' Winter Market will once again take place at 1114 Baker Street, downtown Cranbrook (former Super Valu building).
"There's something special about buying local, supporting our community and giving a gift to someone that was carefully crafted and created in our region with thought, care and love," says Lara. "We encourage people to buy from your neighbours and your community vendors this holiday season and look forward to seeing everyone there."
For more information, visit www.cranbrookfarmersmarket.com or find the @cranbrookfarmersmarket on Facebook and Instagram.