Sparwood's ITS HVAC now Tronovus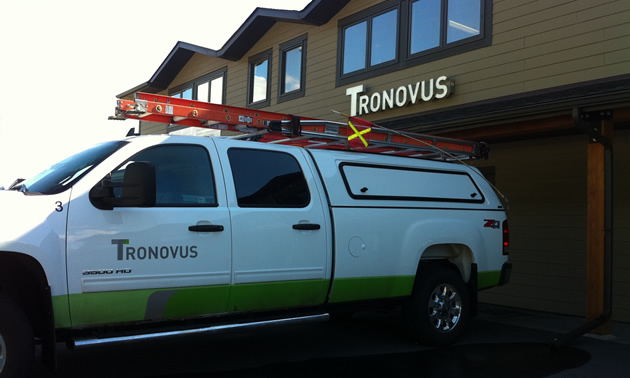 Sparwood-based Tronovus is a mine services company which recently re-branded the company from their previous name ITS HVAC.
The company has an office and a warehouse on the Sparwood Drive which is an industrial road fronting Highway #3. Trovnovus currently employs 10 people and was the platinum sponsor of the recent Coal Valley Miners Days in June.
ITS HVAC, which is now known as Tronovus, was started in 2011 in Sparwood, and services primarily the five Elk Valley mines of Teck Coal.
Tronovus is an industrial/commercial contractor providing HVAC installation, maintenance, and automation services to the resource industry.
Tronvous' stated goal is to become the North American resource industry's leading industrial HVAC contractor. By continuing to develop and implement safer and more efficient practices, systems, and automation methods we strive to make life better for our clients, employees, and their families.
Our families and community are vital to our foundation and protecting their health and well-being is our priority. We continually look for ways to enrich the lives of our community and employees, whether through donations, progressive hiring practices, or workplace safety policies that exceed industry standards.