Sparwood's Home Ability Reno in new home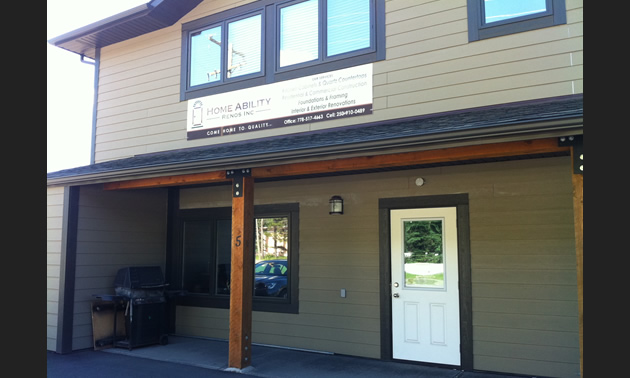 Over the last several months the recently built office/warehouse building on Sparwood Drive, which fronts busy Highway #3, has filled up. One of the businesses now with a high visibility location in the complex is Home Ability Reno Inc. The company is located in Sparwood, BC and services the East Kootenay and Southern Alberta.
"We built this company on integrity and hard work to help make the renovation project easier for you. This division of the company is new, but our project managers and renovation contractors have years of experience with renovating homes and making customer satisfaction number one," states Home Ability's website. "Undergoing a rigorous training process, our commercial construction contractors and home remodeling contractors are top of the line. We want to ensure that you are going to be given only quality services and our hiring process edicts this to you. If you are searching for the best renovation company who can offer both a home remodeling contractor and commercial construction contractor."
Other tenants in the building include Tronovus, Chinook Scaffolding and engineering firm, Frontline Civil Management.