Sparwood's Greenwood Mall exterior face lift underway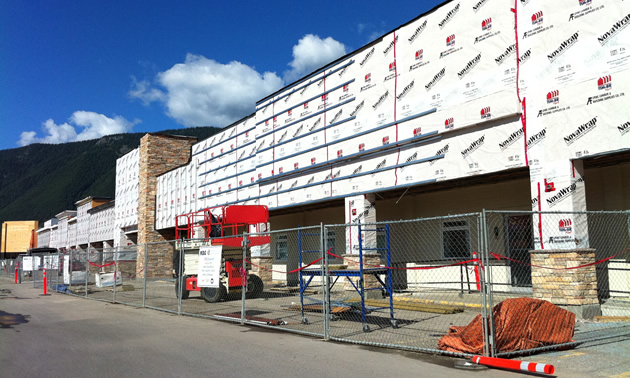 With sunny summer weather in their favour the exterior renovations at Sparwood's Greenwood Mall are well underway. The general contractor on the project is MDG Contracting of Sparwood, Invermere and Canmore.
Noort Investments, owners of the Greenwood Mall has committed $500,000 to the redesign and development of the mall including new frontages, parking area development and internal improvements. This redevelopment of the interior was the first to commence and the entire project will have a huge impact on the visual aesthetics to passing traffic and other regional visitors.
The interior of the Greenwood Mall in Sparwood was completely redone recently, with new ceilings, new floors, fresh paint, new ceramic walls and new public washrooms.
A major exterior face lift is well underway now at the Sparwood shopping mall. According to Rick Pater, mall manager, the mall will look a lot better, a lot more modern and a lot more inviting, and community response to the mall's new look is very positive. He said the project is a big plus for the community of Sparwood.