Sparwood's new branding rolled out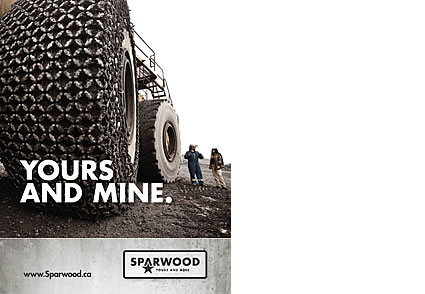 It's yours and mine—Sparwood, that is. Last week the Town of Sparwood rolled out their new branding concept before a crowd of enthusiast onlookers.
The new stylized logo now features an imbedded star with the slogan, "Sparwood, yours and mine."
The concept was put together by branding agency Story & Co. out of Kimberley, headed up by Matt Thompson and his crew of creatives.
The branding exercise will include a transformation of everything from a letterhead to promotional material for Sparwood. The re-branding exercise follows in the footsteps of other image makeovers by the City of Cranbrook, District of Elkford and other municipalities in the Kootenays.
Watch for the full roll-out of Sparwood's new branding to occur over the next few months.