Sources say: Galloway Lumber Sold to Entrepreneur Brian Fehr
It is thought that the mill will be upgraded to focus on value-added production of lumber and timber.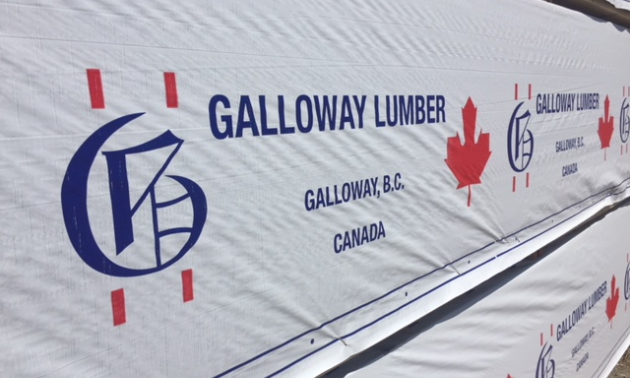 Sources are telling Kootenay Business that Canal Flats entrepreneur and head of The Bid Group, Brian Fehr, has purchased the Galloway Lumber Company, located in Galloway, B.C., from the Nelson family. It is thought that the mill will be upgraded to focus on value-added production of lumber and timber.
According to statistic from the BC Ministry of Forests, Galloway Lumber owns and controls 131.100 acres (m3) of allowable cut (AAC) or .20% of the provincial allocation and 69.21% of the accumulated percentage of the province's AAC.
The business research site Manta indicates that Galloway Lumber has annual sales of $10.5 million and employs 50 to 90 people.
The lumber company's website states, "Galloway Lumber Company Ltd. was established in 1945, and produces spruce-pine-fir dimension lumber destined for markets in the USA, Canada, and Japan. The mill site at Galloway is an expansive area divided by stacks of logs, rough and finished lumber that surround the enclosed operations. The sawmill and planer facilities has been upgraded with a focus on new industry technology, with dedication to safety and efficiency. Galloway Lumber Company employs local contractors for harvesting and silviculture, and the business has enabled generations of families to live, work and play in their community."
According to a company bio, "Brian Fehr is an industry professional with over 35 years of experience. A hardworking individual with high ethics and aggressive approach has provided him with an excellent reputation. He is presently Chairman & Managing Director for Bid Group with duties including promotion, contract negotiations, strategic planning, corporate acquisitions & managerial hiring for long-term growth. Brian is a proven leader with a deep grasp on construction, fabrication, installation and energy solutions through the Bid Group of Companies that oversees 1500 employees in North America and covering extensive Capex corporate expansion projects for companies such as Canfor, Tolko, Plateau, Slocan Forest Products and Yakama Forest products."
Mr. Fehr is also the driving force behind the Columbia Lake Technology Center in Canal Flats and has established a major fabrication company on the site of the former Canfor sawmill. He was named to the Order of British Columbia in September, 2018.
Kootenay Business will add to this article when additional details, confirmations and official announcements take place.