Soulfood restructures to become co-operative
As a co-op, Soulfood will be giving ownership and decision-making power to its staff and the community.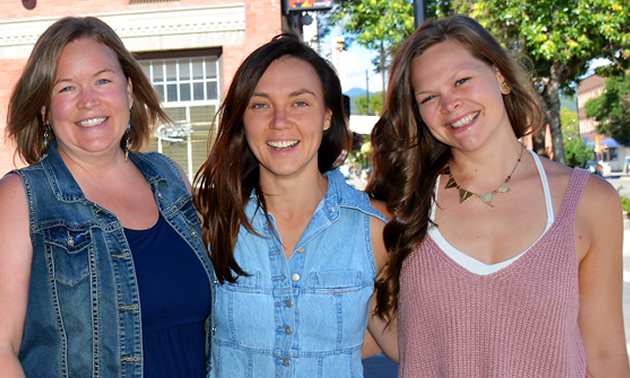 Soulfood has restructured its business from partnership to co-op, giving ownership and decision-making power to its staff and the community. Soulfood will be run by a board of directors made up of five to seven staff seats, one founder seat and one seat for a community supporter.
Tamara Mercandelli, founder of Soulfood, said a co-operative is an alternative business model that lets people collectively 'do it for themselves' by pooling the knowledge, skills, expertise, and capital of its members, while offering support.
"It engages people in their own solutions and enables members to share the risks and development costs of the business," she said. "Co-operatives are democratically owned and run, giving members real control over the direction of the business and enabling them to contribute to, and benefit from, its success."
As a co-op, Soulfood is seeking investors who can contribute capital to support the relocation, renovation and strategic growth of Soulfood in the Mount Baker Hotel. There are different types of support opportunities available to investors based on a variety of interest payment and profit returns. Anyone interested in learning more can contact Mercandelli.
"If you are someone in the community that supports the vision and philosophy of Soulfood and wants to see us succeed and increase our ability to contribute to a vibrant downtown Cranbrook, come talk to us about investment opportunities," said Mercandelli. "Soulfood has a large community impact. Last year, we provided $250,000 of meaningful work to local members of our community and purchased $300,000 in food, supplies and other items from local businesses. We conservatively anticipate moving to a bigger location will increase our sales 50 per cent, providing more work to people in our community and supporting more local farmers, makers and local business people."
Soulfood will host a general membership drive after opening in its new space in which anyone can buy an annual shareholder membership. Memberships will come with perks such as discounted meals and pre-sale opportunities for events.
"It was important to myself, Christel, and Caitlin that Soulfood become something larger than the three of us," said Mercandelli. "We want Soulfood to exist whether we 'own' it or not in a way that honours and supports the vision and purpose in which it was established. Soulfood is ready to be turned over to the community. I think people who are interested in local food, or growers or farmers or artisans, or even just people who want to see a more kind, caring and thoughtful community, now have a chance to be a part of, and invest in, something that can directly contribute to that.
"I can't predict exactly what will happen now that our staff and our community are at the reigns of Soulfood, but I believe this new business structure will spark wonderful possibilities and allow the restaurant to evolve into something unique and impactful, far beyond what it could have under a partnership structure."