Soulfood launches Little Soul Café & Market as part of relocation and expansion plan
Soulfood returns to Cranbrook in early January 2019, with the launch of Little Soul Café & Market.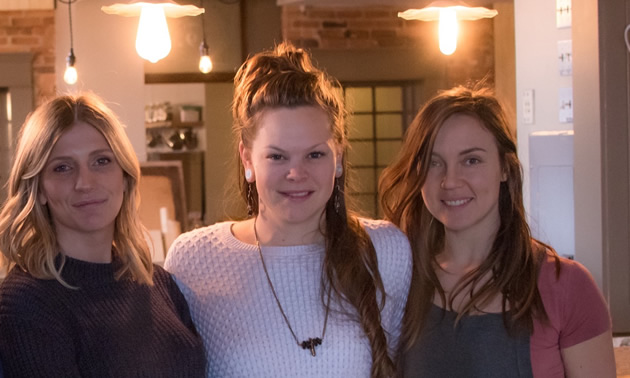 Soulfood returns to Cranbrook in early January 2019, with the launch of Little Soul Café & Market. The café – which will serve healthy, organic grab-and-go meals; vegan, gluten-free baking; and gourmet coffee – is part of Soulfood's expansion into the historic Mount Baker Hotel. Little Soul Café & Market will operate adjacent to the new Soulfood Farm-to-Table restaurant, which is scheduled to open in spring/summer 2019.
Joining Soulfood in the new space at the Mount Baker is home-décor and lifestyle store, Lane & Meadow. The store, which will offer a full range of home décor, lifestyle and gift items "for beautifully inspired living", will occupy the space at the back of the hotel.
"Our vision has always been to spark change in Cranbrook and bring together the community in a place and in a way that had not been done before," said Tamara Mercandelli, co-founder of Soulfood and Little Soul Café. "Renovating the Mount Baker has been a true labour of love. We are privleged to have the opportunity to operate in such a beautiful and iconic space that reflects our passion for local food, flavours and people. We hope it helps to breath new life into the downtown core."
Lane and Meadow founder and owner, Theresa Kostiuk, shares this vision.
"I see so much potential in downtown Cranbrook," said Kostiuk, who moved to Cranbrook six year ago from Toronto. "The women behind Soulfood share my passion for creating space that is warm, inviting and inspiring. I can't wait to open our doors and invite the community of Cranbrook in."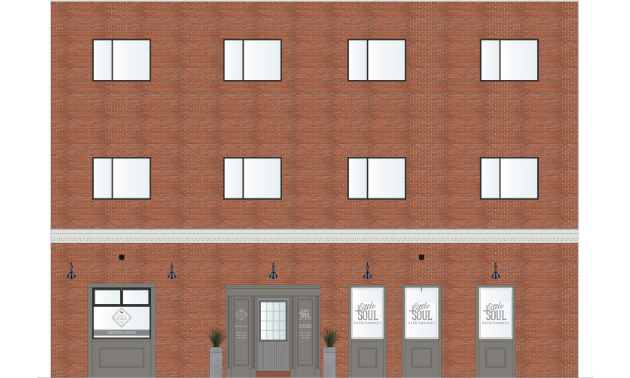 Both Lane & Meadow and Little Soul Café & Market are scheduled to open in early January. In addition to offering healthy grab-and-go fare, Little Soul will sell frozen and prepared Soulfood entrees, and ethically-produced products from local farmers, food producers, and artisans.
Soulfood restaurant will open in late spring/summer 2019, with expanded seating and the same dedication to delicious farm-to-table entrees, organic wine and craft cocktails.
"Our business has expanded in response to and in collaboration with our community," said Mercandelli. "We have been successful with our seated dining, and we heard our customers when they told us there was an appetite for healthy, convenient quick food. When we made the decision to expand and relocate, we put out a call for investors. We have been blown away by the response."
The community will continue to play a vital role in Soulfood's operations, after its recent transition to a co-op. The new business model turns over ownership of Soulfood and Little Soul to staff and community, with a board of directors made up of five to seven staff seats, one founder seat and one seat for a community supporter. Soulfood will host a general membership drive after opening in the new space. Membership in Kootenay Soulfood Cooperative will come with perks such as discounted meals and pre-sale opportunities for events.
Anyone still interested in investing in Soulfood's relocation and expansion can contact Mercandelli. There are different types of support opportunities available to investors based on a variety of interest payment and profit returns.
The public is invited to check out Soulfood's new space and enjoy live music, food and drinks at an Open House this Thursday, December 20 from 6 p.m. to 10 p.m. Food will be served (by donation), with a cash bar. A silent auction, in support of ongoing renovations, will also be held.