Solutions strengthening Basin communities
Five ideas awarded $10,000 each from CBT as part of BC Ideas competition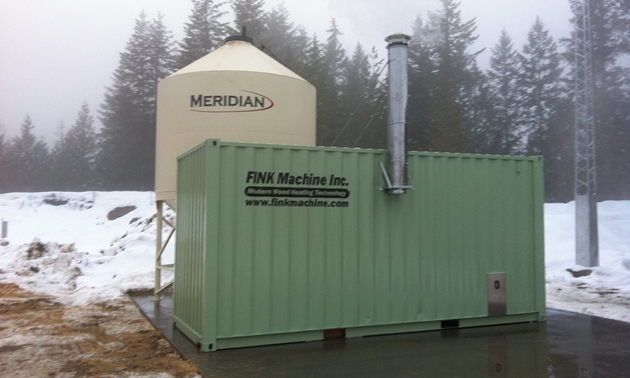 Five Basin-based ideas are being awarded $10,000 each for their innovative approaches to addressing Basin issues. The projects have strong potential to improve social, economic or environmental well-being in the Columbia Basin, and are being awarded the money by Columbia Basin Trust (CBT) as part of the province-wide BC Ideas competition.
"These ideas demonstrate innovation, impact and sustainability in the Columbia Basin region," said Neil Muth, CBT president and CEO. "Our support is helping turn inspirational ideas into action that will enable them to take root and grow, helping ensure their positive effects are widely felt."
The BC Ideas competition, launched in May 2012, sought innovative solutions to challenges faced by BC communities. There were over 460 submissions from 82 communities, of which 33 are receiving more than $270,000. In addition, CBT committed $50,000 for five Basin-based solutions. The five Basin recipients are as follows:
Columbia Mountains Resource Policy Council - This solution aims to bring together multiple stakeholders involved in land use planning and protection to create a think tank/research centre that identifies, defines and works toward promoting sustainability on a meaningful scale. Learn more at cmrpc.ca.
"The council is a grassroots organization focused on co-ordinating, conducting and compiling research on ecosystem management on a meaningful scale defined by natural boundaries," said Federico Osorio, president and founder. "It brings to the Basin an open organization that provides the opportunity for diverse interests to be taken into account while trying to promote sound ecosystem management policy."
Community Mediation Services (Transition Nelson) - This solution trains and supports volunteer mediators to help community members resolve disputes and build positive relationships and community dialogues. Learn more at transitionnelson.org.
"As the Basin adapts to economic and ecological changes, community ties will become more important than ever," said Fiona Galbraith, volunteer mediator. "What's different about community mediation is that we're creating a culture of collaboration rather than one of winners and losers. We want neighbours to feel comfortable sharing resources for the benefit of the community, whether it's a shovel, a cup of sugar or an idea."
Green Heat Initiative (Community Futures East Kootenay) - This solution works with local governments, First Nations organizations and non-profits to increase the use of local wood waste resources as an efficient and cost-effective heating solution. Learn more at greenheatinitiative.com.
"This initiative is like the 100-mile diet, but for energy," said Rob Gay, general manager. "We're bringing biomass heating to the next level in communities by providing resources and information, and bridging the knowledge gap through education, outreach and community engagement."
Keeping Vulnerable Families Together (Trail Family and Individual Resource Centre Society) - Rather than placing a child in foster care, this solution will allow vulnerable children and their parents to stay together by offering supported housing and training in areas such as parenting and employment skills.
"This idea grew out of the belief that some parents—often people whose own childhoods were chaotic or abusive—need more intensive help in order to be successful as parents," said Gail Lavery, executive director. "The supportive housing environment, along with the other supports we currently provide, will keep children with their parents, ensure the children's environment is safe and support parents in making the deep changes and acquiring the full range of skills they need to successfully raise their children."
Signs of Safety for Families: Reforming Child Welfare for Aboriginal Families (Ktunaxa Kinbasket Child and Family Services Society) - This solution helps First Nations communities develop and implement culturally relevant child welfare practices.
"The protection of children is a critical responsibility of family, communities and society as a whole," said Bart Knudsgaard, executive director. "Signs of Safety for Families supports families and ensures the safety of children using a collaborative approach that involves a network of family, extended family and community. It allows children to be protected within and by families while maintaining a sense of belonging and identity."
Other BC Ideas award winners from the region include:
The Learning Place (Columbia Basin Alliance for Literacy), which was awarded a $5,000 Literacy Award; and
Keeping Vulnerable Families Together, which was granted another $10,000 through the Health and Productivity Award.
Learn more about BC Ideas, and view the entire list of winners, at bcideas.ca.