Silver King Skyride proposed for Nelson
A scenic gondola ride would serve visitors, skiers, mountain bikers, hikers and other mountain adventurers.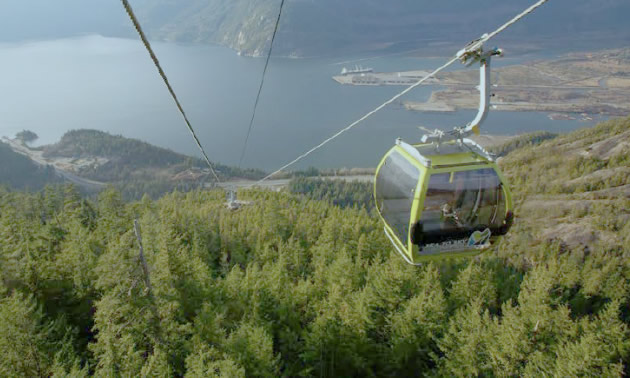 Squamish has one, so does Banff and Jasper, so why not Nelson? That's the thinking behind a push to move the idea of having a scenic gondola ply the mountainside above the City of Nelson. It would serve visitors, local cross country skiers, mountain bikers, hikers and other mountain adventurers.
Lukas Armstrong is one of six people working on a plan to build a gondola called the Silver King Skyride from a base in or near Nelson (possibly tying into development at the City's Railtown area) to a mountain top destination located somewhere between the city and lofty Morning Mountain.
"The (gondola) idea that all of us could go as a family up to the top of this thing and be in the mountains, be in the alpine, look at the flowers, look across the lake and all go for a walk, everybody can be comfortable, hang out on the deck, have a little meal. I mean, it's just fantastic," said Lukas Armstrong, in an interview with Nelson Star recently. "It's the part of Nelson we've yet to experience, and this makes it accessible for all of us."
The non-profit organization called Silver King Skyride Development Association is made up of Nelsonites Graeme Leadbeater, Phil Scott, Lukas Armstrong, Mitchell Scott, Jay McKimm and Tom Abraham. It is an idea that the group has been working on since January 2014.
Initially the adhoc association estimates they need $100,000 for a feasibility study which they are hoping will come in most part from interested players like the city, the regional district and Columbia Basin Trust.
Whether the Silver King Skyride ever becomes a reality is still a big question mark but if the tourism potential and group's enthusiasm is as lofty as their envisioned end product – then a spectacular gondola sky ride high above majestic Kootenay Lake and the City of Nelson, might one day be a reality.