Selkirk Security opens new retail location in downtown Trail
Selkirk Security provides products for safety and security, including spy gear, GoPro cameras and aerial drones.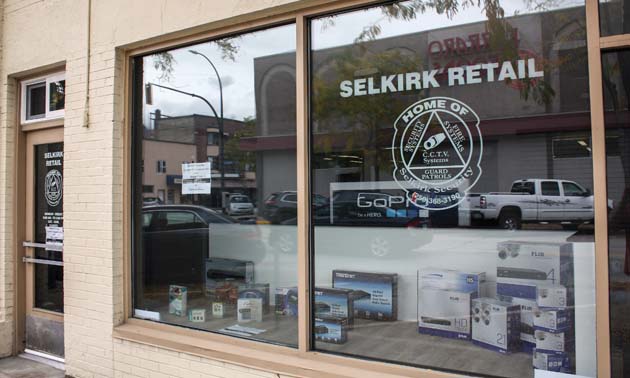 Trail's newest retail operation is welcoming the public with Selkirk Security's new storefront now open in downtown Trail.
Owner William Trowell recently opened a retail outlet at his premises in early December, for security and safety products and other electronics, including spy gear, GoPro cameras and aerial drones.
"I'll let the market dictate the extent of our product range and our progression," he said in an interview with Kootenay Business. "We will also have an electronics repair technician on site for computers, amplifiers and other electronic equipment."
"We believe strongly in customer service and want to meet or exceed the expectations of our clients," said Trowell. "The residents in these communities are very happy to have the technicians living locally."
William Trowell is proud of Selkirk Security's staff retention rate and that he has a waiting list of people who want to work for his company. The company was nominated for two of Trail's 2016 Business Excellence Awards, and was named Employer of the Year.
"This business would be nothing without my staff—they have a critical role in the business," Trowell said. "And my wife, Stacey, has stepped in and become a valuable part of the running of the business as well. She describes Selkirk's office as our second home—our son even has his own office/playroom off my office."
Selkirk Security employs eight technicians, 24 guards, two office staff and Trowell himself.
Source: Kootenay Business profile