Selkirk College welcomes hospitality industry powerhouse to faculty
David MacGillivray arrives to the West Kootenay after an impressive career with Fairmont Hotel & Resorts.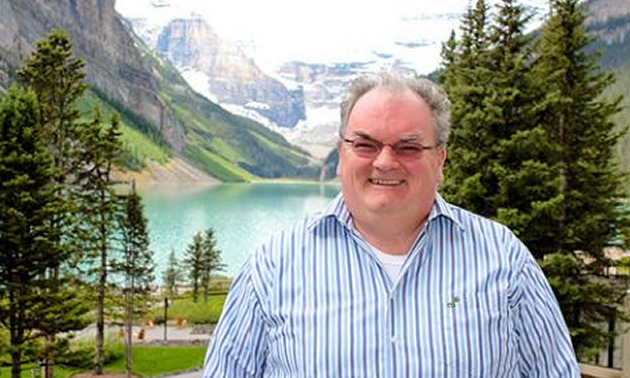 After a long and illustrious career with Fairmont Hotels and Resorts, David MacGillivray is leaving the luxury hotel chain to teach students of the Resort & Hotel Management and Post Graduate Hospitality Management programs at Selkirk College. MacGillivray brings tremendous experience and is excited for the next chapter in his life as part of a program he regards highly for delivering outstanding graduates.
After more than 35 years on the floor of one of the world's most recognized hotel chains, David MacGillivray is bringing his wealth of knowledge and experience to Selkirk College.
This autumn, Selkirk College welcomes MacGillivray to its faculty as a new full-time instructor for the Resort & Hotel Management (RHOT) and Post Graduate Hospitality Management programs.
"The timing was right for me to make the next step in my career. It seemed right on so many levels," says MacGillivray.
MacGillivray arrives to the West Kootenay after an impressive career with Fairmont Hotel & Resorts. The industry giant brings experience in all aspects of hotel operations including Rooms Division, Food and Beverage, Culinary Arts, Conference Services, Catering, Premium Residential Operations and Golf Course Operations.
"I will also bring great stories, a sense of fun, and far too many examples of what will happen if you don't plan properly," he says with humour.
Wendy Anderson, instructor and program coordinator for Selkirk College's School of Hospitality & Tourism also spent more than a decade working with Fairmont Hotels & Resorts including a stint at Chateau Lake Louise where she worked under MacGillivray.
"David was an important mentor to me at one point in my career. I feel privileged to have someone with so much experience and dedication to the hospitality industry join our team," she says. "Plus, David has a great sense of humor and I believe both students and faculty will enjoy working with him."
As thrilled as Selkirk College is to have such an esteemed colleague join the team, MacGillivray is equally delighted to be on board. He's been connected with Selkirk College for a couple years, first as a visiting professional speaking to students and then as a recent member of the Hospitality Advisory Board. He has high regard for students graduating from the program.
"They are engaged, professional and have a solid understanding of the hospitality industry," he says. "I believe they have been well prepared for their work periods in the industry and they represent themselves and Selkirk College proudly. As for the college, it has a very nice feel to it, small but not too small. The faculty is engaged, professional and I think a lot of fun to work with."
The Value of Mentorship
Mentorship has always played an important role in MacGillivray's career. As he worked his way up through the Fairmont organization, starting in 1979 at the Palliser Hotel in Calgary, he says he's been blessed to work with some phenomenal people who were important role models.
"They taught me many lessons in life that have served me well throughout my career," he says. "And I take the role of mentor very seriously. I have tremendous experience over 35-plus years. I have made mistakes and enjoyed great success. I love to share that with young people who are just beginning their careers."
The biggest impact on MacGillivray did not come from an industry specialist, however, it came from his mom, who instilled pearls of wisdom such as "good manners never go out of style."
"She was an amazing woman who gave me great advice that I have used throughout my career," he says. "What she taught me was how important it was to treat people fairly with respect and dignity. Always be kind and use your manners, but most importantly stay true to yourself and you will be successful. She was the best mentor I have ever had."
The World is Anyone's Oyster
From Picton, Ontario, MacGillivray moved to Alberta to indulge his passion for cooking. It was what originally drew him to the hospitality industry. MacGillivray completed his apprenticeship at the Fairmont Palliser and received his Red Seal from the Southern Alberta Institute of Technology in Calgary in 1983.
"I have always loved to cook, since a very early age," he says. "I also love to do nice things for people, to make them happy and to entertain, so it became very obvious to me that there was only one way to go and that was hospitality."
His skills continued to develop and he was promoted to Executive Chef of the Fairmont Jasper Park Lodge in 1989 and the Fairmont Chateau Laurier in 1998.
From there, MacGillivray's ability to inspire and lead helped him to branch out into further areas of the hospitality industry. He was director of Food and Beverage at the Fairmont Chateau in Lake Louise and Fairmont Banff Springs Hotel, and Director of Operations at Fairmont Chateau Whistler.
MacGillivray rose quickly through leadership positions by demonstrating top-notch experience, management skills, teamwork and excellence in communications. The profession continued to challenge him and he thrived in the Fairmont environment.
"I love the people, the energy and the incredible sense of fun that we enjoy. It is very inspiring and motivating for me every day," he says.
MacGillivray also advanced his career by enthusiastically accepting relocations. In 2008, he moved to South Africa where he was General Manager at the Fairmont Zimbali Resort.
"I believe the world is anyone's oyster as long as they are prepared to work for it, want it and are prepared to move away from family and friends," he says.
Ultimately, however, it was family that brought MacGillivray back to Canada and Fairmont Chateau Lake Louise in 2012. That was the year twin grandchildren entered his life. As MacGillivray moves to Nelson to start the next phase of his life with Selkirk College, he brings his wife of 30 years, Sandra who he met on the job at the Palliser Hotel. They have two daughters and now, three grandchildren living in Canmore, Alberta.
When not trying to keep up with his grandchildren, he enjoys playing golf, hiking in the mountains, camping, playing tennis, and reading.
Learn more about Resort & Hotel Management at Selkirk College and join us on Facebook.