Selkirk College introduces Nelson Summer Arts Series
The courses range in cost and length, from three sessions to seven, and will run over three months in the summer.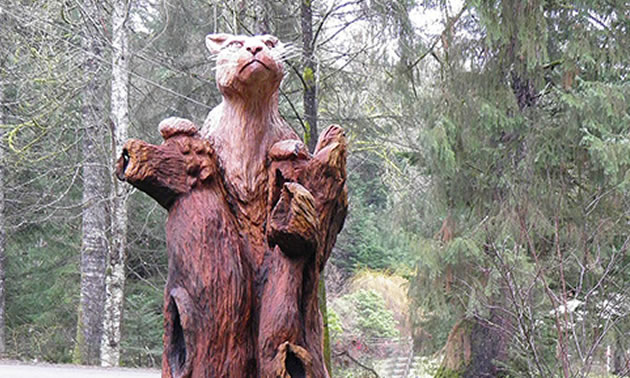 In a community that inspires creativity, Selkirk College is providing those interested in taking their artistic energy to the next level an opportunity to do so this summer.
The Nelson Summer Arts Series arrives to the West Kootenay for three months of learner-focused courses aimed at locals and visitors who thirst for an educational adventure. Masters of their craft will teach participants new skills to get the most out of their creative drive.
"Selkirk College has fabulous art studios that are structured to provide theory and practical learning of art," says Christine Schmidt, the coordinator of Selkirk College's Community Education & Workplace Training (CEWT). "We are committed to providing education experiences to the lifelong learner. This includes artists and craftspeople who want to learn the basics or advance their skill in their trade."
Historically, Selkirk College's CEWT has offered a more causal style of art course that included a few evenings or a weekend. The courses in the Nelson Summer Arts Series will give students a more intensive and concentrated learning experience that is jam-packed into a week.
There are 13 courses included in the Nelson Summer Art Series that span a range of disciplines which are taught by working artists from around the region and beyond. From Introduction to Jewelry Casting with Lily Andersen to an Introduction to Blacksmithing with Kevin Kratz to Chainsaw Carving with Kevin Lewis, the offerings present rare opportunities to create intensive and enjoyable learning experiences.
"These courses are focused on the artists or craftsperson that are already applying some of their skills and are looking to advance or expand their techniques," says Schmidt. "This series is ideal for those who want to learn about new applications in a hands-on, an experiential learning environment. The instructors are experts in their field and excited to share their skills and knowledge with others."
The courses range in cost and length, from three sessions to seven. They will run over three months in the summer—June, July and August—and are intended to be a draw to visitors and locals alike.
"Nelson is a beautiful and vibrant setting that inspires the artist in all of us. I'm hoping that the variety of the options in the series will attract an array of students from local to global," says Schmidt. "As this is our first year of offering this series, we invited instructors based on referrals from students and others in the industry. The instructors are excited about the connections and inspirations that students will experience not only through learning new skills, making new things but also in the people participating in the course."
As part of this series, artist and banjo maker Jeff Menzies will be offering an evening session on June 16 where he will be sharing his wealth of knowledge and experience in the business of being an artist including international marketing. Menzies is a multi-dimensional artist who travels worldwide offering workshops in instrument making as an art form.
Learn more about the Nelson Summer Art Series and follow Selkirk College on Facebook.