School District 8 announces New District Principal International
As an administrator, Jann has experience leading change and learning in both elementary and secondary school environments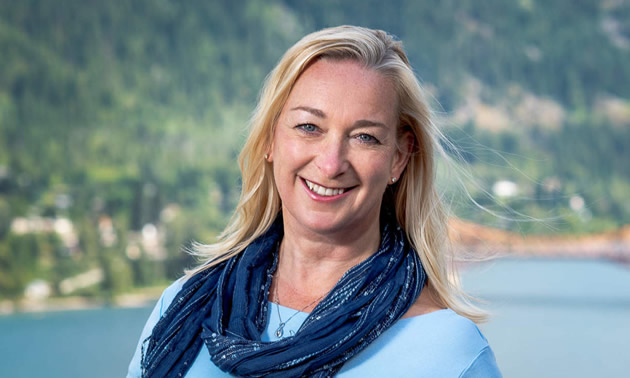 Kootenay Lake School District 8 is pleased to announce Jann Schmidt has been selected as the District Principal of International Education.
Jann Schmidt has been an educator for 26 years. With a Bachelor of Education from the University of Calgary, and Masters of Arts from Gonzaga University in Teacher Leadership in Administration, she is passionate about creating positive opportunities for every student in her care.
Jann understands the unique requirements for supporting students with diverse needs. Throughout her career she has worked closely with gifted students, English Language Learners and created Individual education plans for special needs students.
As an administrator, Jann has experience leading change and learning in both elementary and secondary school environments. Jann ensured learning success and educational programs for new immigrant and international students as a Principal in Vancouver, BC before coming to the Kootenays.
While meeting the Ministry of Education requirements is an essential part of her job, she has also learned the importance of creating intercultural experiences in developing global citizens, and she recognizes the gift international students bring in developing cultural appreciation.
In addition to her classroom and administration experience, Jann has training in ELL and holds a TESLA certificate that will inform how she provides positive opportunities for all Kootenay Lake international students to help make the best experience possible for them during their stay.
For more information:
Christine Perkins, Superintendent/Chief Executive Officer
Email: [email protected]
About The Board of Education of School District No. 8 (Kootenay Lake):
The Board of Education of School District No. 8 provides educational services to numerous diverse communities in the East & West Kootenays, including Crawford Bay, Creston, Kaslo, Meadow Creek, Nelson, Salmo, Slocan, South Slocan, Winlaw, Wynndel and Yahk. Its dedicated team focuses on providing the best possible educational opportunities for over 5,400 students and their families. Its mission is to focus on excellence for all learners in a nurturing environment.