Saskatchewan-based Rider Express fills Greyhound void with stops in Golden and Revelstoke
"This bus service is much needed," said Firat Uray, Rider Express and Transportation Ltd. owner and president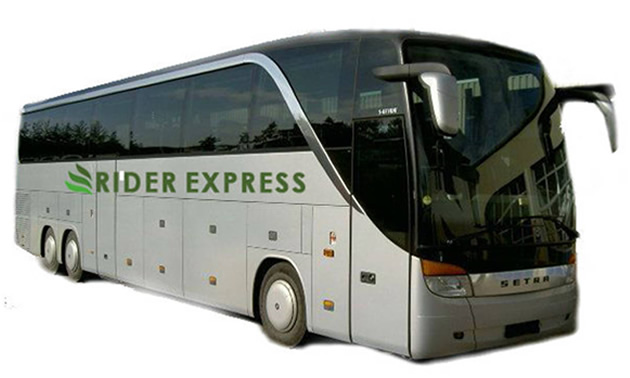 Revelstoke and Golden on the Trans Canada #1 Highway will be stops for the Rider Express, as the new company steps in to fill the void left by Greyhound's departure.
Routes from Calgary to Vancouver and back as well as Calgary to Winnipeg and back started running on Monday, October 29.
"It's another opportunity to serve Western Canada. We are talking about four provinces, maybe five, (Ontario) which is almost 10 million people. This bus service is much needed," Firat Uray, Rider Express and Transportation Ltd. owner and president, told Global TV in an earlier interview.
Twice-a-day trips between Vancouver to Calgary and daily trips between Calgary and Winnipeg will also be offered seven days a week.
Saskatchewan-based Rider Express already services twice-daily routes between Regina and Saskatoon, twice-daily runs between Saskatoon and Prince Alberta along with weekly routes between Regina, Saskatoon and Swift Current.
According to their application to the BC Passenger Transportation Board Rider Express is located in Regina, Saskatchewan and has been owned and operated by Firat Uray from October 19, 2017 to present. Rider Express has been operating in Saskatchewan under operating certificate 7979.
Rider Express Transportation Corporation (Rider Express) applied under the Board's simplified ICB process to operate a new bus service with one route from the Alberta border to Vancouver via Highway 1 and 5, with the following 14 route points: Town of Golden; City of Revelstoke; District of Sicamous; City of Salmon Arm; Sorrento; Village of Chase; City of Kamloops; City of Merritt; District of Hope; City of Chilliwack; City of Abbotsford; City or Township of Langley; City of Coquitlam; and City of Vancouver.