Rossland brewing company wins 2015 Canadian Brewing awards gold medal
Awarded for their 7 Summits Milk Stout, the Rossland Brewing Company walks away with gold at the 2015 Canadian Brewing Awards.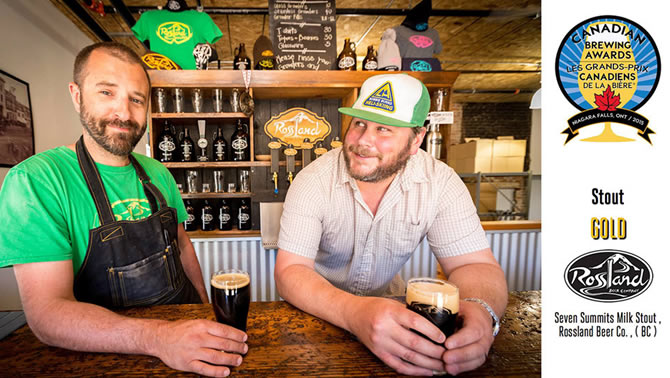 The little brewery that could—might be a good slogan for the Rossland's Brewing Company, owned and operated by Petri Raito (day-to-day operations manager) and Ryan Arnaud (head brewer) because earlier this year they walked away with a prestigious gold medal award at the 2015 Canadian Brewing Awards. The gold medal brew was their popular 7 Summits Milk Stout.
You find the Rossland Beer Company in the heart of the Monashee Mountains and 5 minutes from famous Red Mountain Resort and Redstone Golf course. Petri and Ryan are proud to be Rossland's local brewery and are committed to the freshest ingredients and highest of standards -- undoubtedly contributing to their award winning efforts.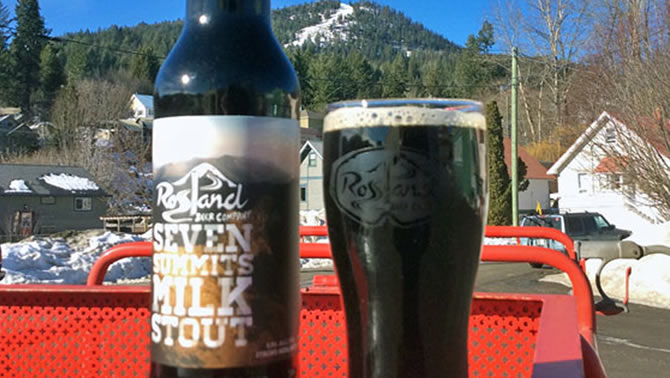 Describing their award winning stout Petri and Ryan say, "If you enjoy stouts, you'll love our 7 Summits Milk Stout. If you enjoy beer, you'll love our 7 Summits Milk Stout. It pours slightly opaque, deep amber to black colour with hues of ruby. The aroma is reminiscent of a fine mocha coffee or even rich chocolate milk. The taste opens with hints of sweet coffee and milk chocolate before maturing into a rich, full malty body."
The Canadian Brewing Awards are the premiere competition for judging the quality of Canadian brewed beer. The contest is the only truly national competition that invites breweries of all sizes from across the country to compete in a blind tasting to see who brews the best beer in a variety of style categories. A Canadian Brewing Award medal is now a widely recognized symbol of brewing excellence in Canada. A panel of approximately 25 Certified Beer Judges (BJCP), consider five criteria: aroma, appearance, flavour, mouth-feel, and overall impression when judging the beer.
Why not stop by the Rossland Brewing Company this summer and raise a glass of 7 Summits Milk Stout in recognition of its gold medal status. Congratulations Rossland Brewing Company.