Revelstoke Council awards $1.8 million Gateway roundabout upgrades to local contractor
Construction of the roundabout on Wright Street is expected to begin in August 2016, with completion by the summer of 2017.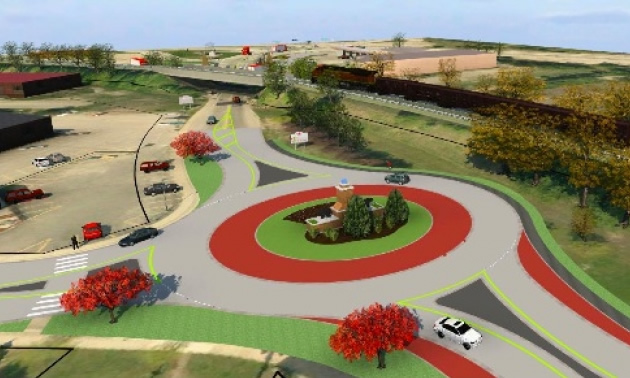 Revelstoke City Council passed a resolution to award the Gateway Roundabout upgrades contract to local contractor Speers Construction. Construction of the roundabout on Wright Street is expected to begin in August 2016, with the remainder of the project and roundabout landscaping to be completed by summer 2017.
The complete project includes a roundabout on Wright Street, upgrades to the exits from Mutas Road, intersection modifications between the Trans Canada Highway and the CP overpass, as well as modifications to Bend Road.
The tender document contained comprehensive criteria requirements outlining qualifications and necessary experience. Speers Construction, through their bid, demonstrated sufficient additional qualifications and experience in completing similar sized projects that their proposal was selected over the lowest cost bid.
Three bids were received for this project and following a complete review by the City's Engineering Department and its consulting engineer, McEllhanney Consulting, Speers Construction was determined to provide the best proposal for acceptance by the City. The accepted bid from Speers Construction was $1,868,113.80 (excluding GST) which is approximately 9% higher than the City's consulting engineer's pre-tender estimate.
The Director of Engineering and Development Services stated, "The City is pleased to be working with a highly qualified local contractor on this time-sensitive, high-profile project. The City would like to thank the community for all the input we received on the design of this project and are confident the project will reduce traffic congestion in this area."
The City will provide project updates and notifications on the City website, Twitter and Facebook.