Retro Sound and Collectibles puts nice spin on music store
Retro Sound and Collectibles also offers guitar lessons and has open mic sessions on Saturdays for local musicians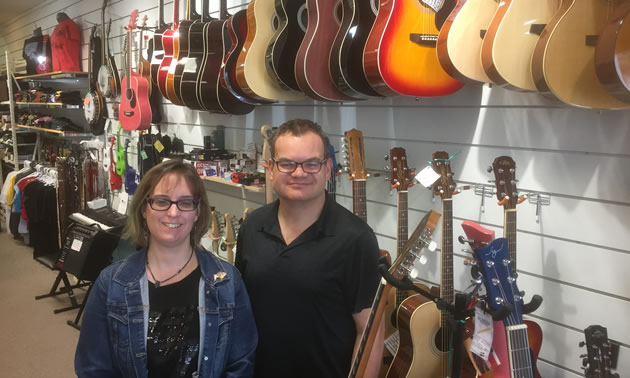 When Jeremy and Felicity Youngward purchased an existing music store in Cranbrook, they knew they wanted to put their own stamp on it. Thus, they have been busy since taking over in early January, putting a new spin on the store — with their store wide re-branding efforts. The new store is called Retro Sound and Collectibles and is located on 11th Ave in downtown Cranbrook.
Retro Sound and Collectibles has an eclectic selection of music related merchandise featuring everything from posters, CD's and vinyl records to music instruments like guitars and mandolins. They offer a full selection of musical instrument parts and accessories — again everything from guitar picks and strings to bits and pieces to "hotrod" your guitar.
"We have re-branded the store to really be more of a pure music store," said Jeremy and Felicity Youngward. "Our goal is to help customers discover their own sound whether its with a CD or vinyl record or with a brand new guitar."
Retro Sound and Collectibles also offers guitar lessons and has open mic sessions on Saturdays for local musicians to stop by and perform.
"We are really trying to create a one-stop music destination for the Kootenay musicians by building on the local music connection to the community and the vibrant musical scene in the area," said Jeremy Youngward.
"We are excited to welcome musicians and music lovers from throughout the Kootenays to Retro Sound and Collectibles," said Jeremy and Felicity.
Retro Sound and Collectibles is open Monday to Saturday.