RDEK announces $200,000 for Lilac Terrace expansion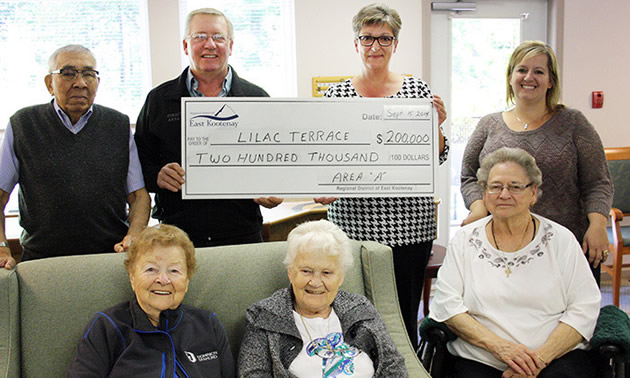 The RDEK Board of Directors has approved $200,000 in funding for the Lilac Terrace expansion in Sparwood.
"This facility is an important asset for the community and our seniors and it's an honour on behalf of all Area A residents to be able to support it," says Electoral Area A Director Mike Sosnowski (picture in centre).
"This funding will not only help ensure the project itself moves forward, but will also contribute to a palliative care unit which will provide much needed comfort for residents."
The funding comes from the Electoral Area A Discretionary Grant in Aid account and Electoral Area A portion of the Mine Tax Sharing Funds and will be spread out over 5 years, with a $40,000 contribution each year.
"Looking after our seniors has to be a priority," adds Sosnowski. "Many Area A residents have lived in Lilac Terrace and I'm grateful for the opportunity to partner with other funding sources to see this project move ahead."
In addition to the palliative care rooms, the $3.6 million Lilac Terrace expansion project will include construction of new apartments, community rooms and kitchen upgrades.
Source: RDEK