Rayco Steel in Sparwood expands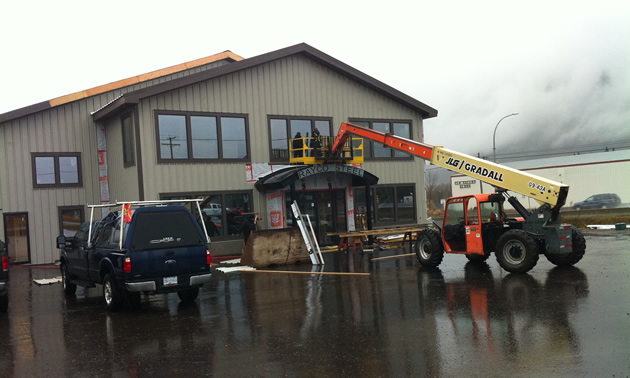 One of the largest steel fabrication companies in Sparwood, Rayco Steel, continues to expand. The company recently purchased an adjacent building and is busy converting it into modern offices for the company.
Rayco Steel is owned and operated by Bob and Brett Ray. Their modern and up-to-date facilities are equipped with the latest in fabricating machinery and equipment, which is capable of handling all steel fabricating requirements.
Though primarily serving the Elk Valley's coal industry, the company offers a full line of structural steel fabrication, repairs and installations to companies throughout the region. As they say at Rayco – we can take it from blueprint to final delivery.

Rayco Steel is located at 655 Michel Creek Road in Sparwood.