Radium Resort Limited Partnership Purchase
The Hirji's bring their extensive hospitality experience to the golf industry by striving to provide exemplary experiences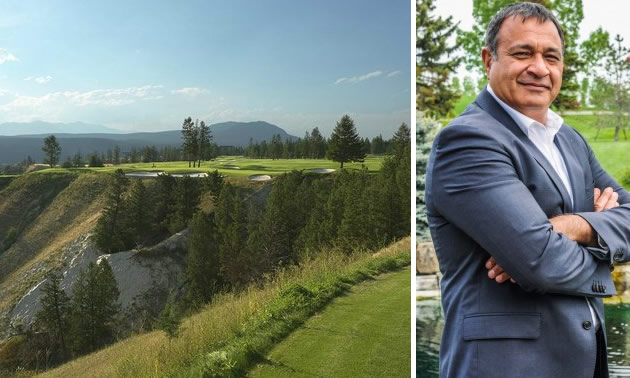 Effective May 1st, 2019, Radium Resort Limited Partnership consisting of The Radium Golf Course, The Springs Golf Course and surrounding lands have been purchased by Eaglequest Golf Centres Inc. based in Vancouver, BC.
Eaglequest is owned by Calgary based entrepreneur, Nawaz Hirji who together with his son, Nafeez Hirji, own various real estate assets across Canada, focusing heavily in hospitality and entertainment. The Eaglequest business was purchased in 2003 by Nawaz and now owns 8 golf facilities spanning the country, from Vancouver Island to Nova Scotia.
The Hirji's bring their extensive hospitality experience to the golf industry by striving to provide exemplary experiences and service levels that reflect the spirit of the communities they are based in.
"We are thrilled to add the stunning courses of Radium Golf Group to our family of facilities nationwide. We want to carry on the long established brand in the Valley and continue to provide our members and guests the best possible experiences." stated Nawaz Hirji.
Eaglequest Golf and the facilities live by four core values:
1. To provide the most enjoyable experience to our guests.
2. To be a great employer.
3. To be a positive influence in the communities where we live.
And finally, #4 which is to have fun doing one, two and three.
The Hirji's are extremely excited to be part of the Columbia Valley and look forward to actively engaging with the community. Exciting times await for The Radium Golf Group, our members and our guests.