Proposed 87-unit Fairfield Inn for Golden
The construction of a gas station and other commercial units are also part of the potential proposal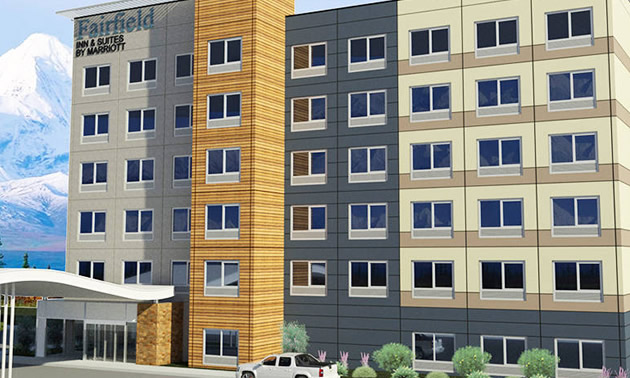 Word is that the Golden hospitality sector will get another boost in the not too distant future with the construction of a newly proposed Fairfield Inn and Suites — a Marriott subsidiary.
A development company owned by Paul Deutsch's Golden Mountain Rim Hospitality will build the six storey, 87-unit hotel on the Golden Donald Upper Road.
The proposal is before Golden council for consideration and approval.
In addition to the hotel, the developer has requested permission to construct a gas station and other commercial units on the property fronting the busy Trans-Canada highway.
The construction timeline is dependent on Town approval.