Pacific Insight will close its Nelson facility as production shifts to Mexico
There is no official word on what will be done with the empty 165,000 square foot Nelson facility located near Taghum.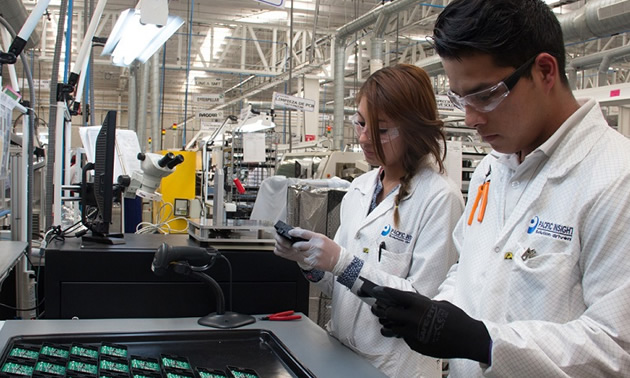 It has to be a bitter pill to swallow - sales from Nelson's Pacific Insight Electronics continue to increase yet the company is slated to abandon their Nelson production facility later this spring, according to numerous media reports. They will move their production to a company-built facility in Monterrey, Mexico, which has been functioning for a number of years.
In Methode Electronics' 2109 second quarter sales and earnings report, the company saw, "a 17.9 percent sales improvement in North America due to higher sales from Pacific Insight of $38.8 million."
Methode Electronics purchased Pacific Insight Electronics, Nelson's large private sector employer, for over $144 million in 2017 – paying a 76% premium on the value of the company's share price of $18.50 at the time of the transaction.
At the time of the sale in 2017, Stuart Ross, Pacific Insight's Chief Executive officer stated, "I am very pleased with the opportunities this transaction will present. For our shareholders, this transaction will create compelling value by providing them liquidity at an attractive valuation and premium to market in an all-cash transaction. Methode is the ideal partner for us given the complementary nature of our products and expertise. Importantly, Methode's global manufacturing footprint will provide us the ability to meet our customers' requested expansion into Asia and Europe. As part of Methode, we will be uniquely positioned to accelerate our innovations and, at the same time, strengthen and scale operations in a strategic manner. The size and strength of Methode will provide additional opportunities for all our stakeholders, including employees, customers, suppliers and local communities that we would not have had on our own."
According to Mexico Now, Pacific Insight Electronics owns a 30,000 square-foot manufacturing plant in Fresnillo, Zacatecas, opened in 2007 to address the growing demands for the production of wire-harness solutions. Methode Electronics operates two manufacturing facilities in Monterrey, Nuevo Leon, with 75,000 and 138,000 square-feet footprints respectively. The premises supply plastic injection molding, insert molding, PCB assembly, ultra-sonic welding, assembly, testing with support in research and development, product and tool design, tool building, rapid prototyping and laboratory services.
At one point, Pacific Insight Electronic employed over 400 people in Nelson. It was one of the Kootenay's finest entrepreneur and tech success stories, growing from a fledgling start-up to major regional employer. It has operated in the Queen City since 1989. Methode also shuttered Pacific Insight's engineering office in Burnaby.
There is no official word on what will be done with the empty 165,000 square foot Nelson facility located near Taghum. Chicago-based Methode Electronics is listed on the NYSE as MEI. It is a global developer of custom-engineered and application-specific products and solutions.