New Sparwood Credit Union building opening soon
Out with the old and in with the new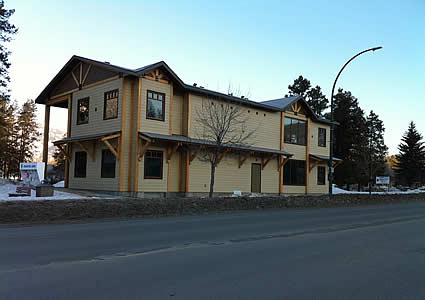 For now, Credit Union clients are being serviced from a temporary branch located at the former RCMP building at 120 Spruce Avenue in Sparwood. The temporary branch opened in September 2011 and it marks East Kootenay Community Credit Union's long-awaited arrival in Sparwood—a commitment to providing members with fine financial products and services—in a community the East Kootenay Credit Union has long been a part of.
The new building is scheduled for an early 2012 opening. Officials from the East Kootenay Community Credit Union say they are proud to bring its first full-service branch to Sparwood. It will be conveniently located on Aspen Drive, and the management and staff are all very excited to finally be able plant some roots in Sparwood—a place that's already home to many of their members. Watch for a soft opening soon and an upcoming official opening in March or April.
They also point out that, "At EKC, our commitment to the communities we serve has always gone beyond the financial products and services we provide. Now, with our first branch opening in Sparwood, our member-run board of directors has approved an initial commitment of $27,500 to help fund community projects in 2011 and 2012. It's just one more way we're closer."