New Radium Valley Zipline looks for $20K in investment
The Valley Zip Line Adventures site is in an ideal location, situated just off of Highway 93/95 and a major route for tourism.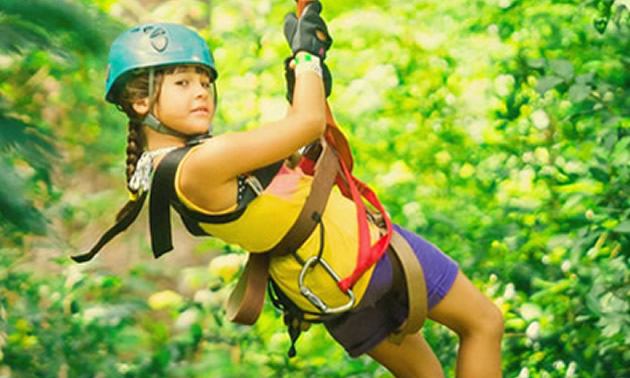 Patrick Tolchard and Krista Berg, co-owners/co-founders of Valley Zipline Adventures in Radium are now looking for some additional investors to help them launch and sustain their new company.
According to a posting on Imagine Kootenay investment site the couple states, "The ($20,000) investment will have a competitive payback structure to ensure you are rewarded for helping this business start up. The funds will be used to develop and construct our business. This includes infrastructure, gear, supplies, start-up costs such as staff wages, insurance, communications, and any other costs that will need to be covered before cash flow begins.
They add, "There is an element of risk that will come with this Investment loan, much like any other investment. We are implementing measures to ensure these risks are mitigated. We have done thorough market research to ensure that this will be a successful and viable business. We have also hired a construction company by the name of Challenges Unlimited Inc. (CUI) to conduct multiple site analyses, feasibility studies, and engineer/build our attractions. We will ensure that proper permits and insurance are in place, and our staff will be trained to industry standards. We will take these and all other steps necessary to reduce any financial risks associated with VZA."
Valley Zipline Adventures (VZA) is an exciting new outdoor attraction set to open in May of 2017 in Radium Hot Springs, BC. VZA's main attraction will be a 8 line zip line course, complimented by a few additional aerial park activities. VZA will be a seasonal operation (May-October yearly) geared towards local residents and tourists.
Combined, Tolchard and Berg have a great deal of knowledge, passion, and experience in the tourism industry. They both graduated from Medicine Hat College B.A's of Science in Ecotourism and Outdoor Leadership. Patrick has years of experience with sales and marketing, and events coordinating, whereas Krista has many seasons of experience working at zip line and high ropes course operations.
The Valley Zip Line Adventures site is in an ideal location, situated just off of highway 93/95 which is a major route for tourism from the months of May through September. The local visitor centre has seen over 200,000 visitors so far this year alone. VZA will feed the needs of many of these tourists looking for fun recreation activities.
They sum it up by saying, "The high number of tourists in the area, our competitive rates, and our convenient location give us reason to believe that our site will be heavily visited annually. Some of things we have completed to date include our business plan, market research, site consultations, land lease agreements, financial projections, site development research, etc. In addition, Patrick has just completed his Entrepreneurship Certificate offered by Medicine Hat College."