New Paul Reimer metal and rock sculpture slated for Idlewild Park
The new hand-forged iron sculpture will be inspired by Joseph Creek flowing through the City of Cranbrook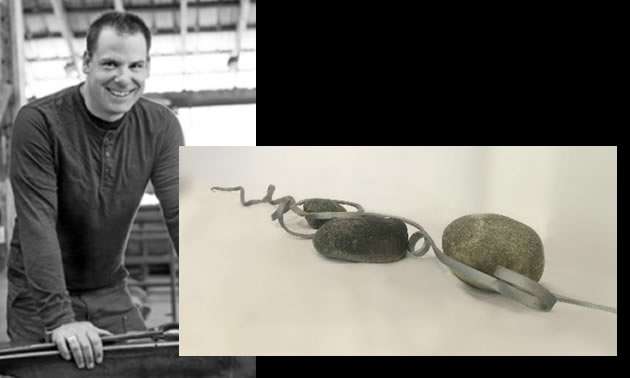 The Cranbrook Arts Council has announced that Idlewild Park will be the location for a new sculpture to be crafted by Cranbrook's own Paul Reimer.
"I am so excited to know our grant application was successful and can hardly wait to see this project installed," said Tobi Johnston of the Cranbrook and District Arts Council.
In their newsletter the Arts Council stated, "This project has been made possible through a grant from the Columbia Basin Arts and Culture Public Art Grant. Cranbrook Arts is passionate about bringing new and varied art to Cranbrook so when Columbia Basin Trust announced funding this spring for new art projects, they set about looking at possibilities.
"After reviewing several ideas in cooperation with City staff, Paul's project was selected for the application. Paul Reimer is well known to many local residents as he is the artist blacksmith behind the Spirit Tree in Clocktower Square and along with Michael Hepher of Fernie, the creator of the Reconciliation Sculpture at the Cranbrook Kimberley airport.
"This new hand-forged iron sculpture, to be crafted over the coming months, is inspired by Joseph Creek flowing through the City of Cranbrook, a living symbol of the importance of connecting with our environment, our community, and with each other.
"The fifty foot long sculpture, up to nine feet wide in places will form seating for dozens of people and invite children to climb and play on it. Its fluid appearance will curve through the natural environment of trees and vegetation close to the creek to which it plays homage. Cranbrook Arts hopes in the future to assist in bringing more public art to our city."
According to the Arts Council, "This first step in many years is fitting recognition of the revitalization of one of our important, well-used and treasured local parks. We thank Columbia Basin Trust, all interested artists and the City of Cranbrook for their interest and support in this project."