New executive director at Canadian Museum of Rail Travel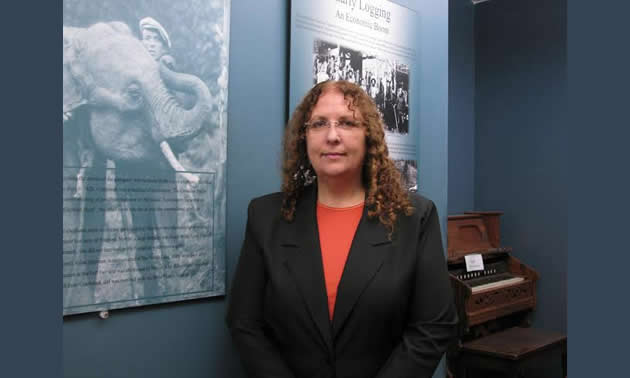 Cranbrook's Canadian Museum of Rail Travel has brand new staff and management, and will soon reveal a whole new brand image.
In November 2014, the Museum of Rail Travel will celebrate its rebranding, taking on a new identity as part of the Cranbrook History Centre, which will include a Cranbrook museum.
New executive director, Charlotte (Char) Murray said that she and the museum's new staff are excited to move forward with a welcoming and very accessible facility, in the tradition of former executive director Damon Colgan.
Murray said the expansion and rebranding are very much a collaboration and a team effort.
Char Murray recently told Kootenay Business magzine that she moved to Cranbrook from Regina with her family when she was six years old. She grew up here, married and raised her children in Cranbrook until she moved to work in the Powell River area. She came back to Cranbrook as railway museum exhibit co-ordinator on a contract basis. After her contract ended she got a job as executive director/curator of the museum in Grand Forks for six months, then the board of the Cranbrook railway museum approached her with a great offer, which she accepted.