New Coffee House and Bookstore Opens in Cranbrook
In addition to the great coffee, baked goods and a comfortable setting, Kootenay Grounds offer a nice selection of popular books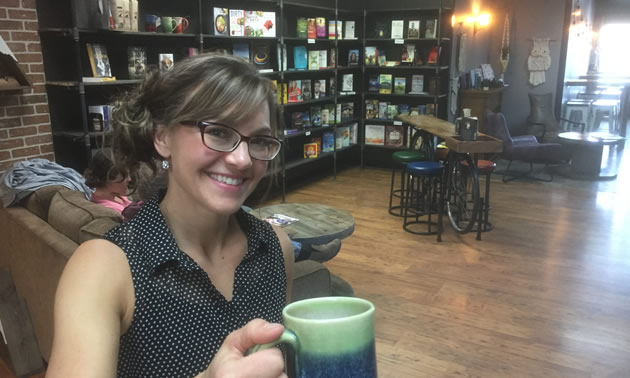 A new cafe and bookstore opened in downtown Cranbrook in April called the Kootenay Grounds Cafe and Bookstore. The tastefully decorated 1,500 square foot cafe is owned and operated by Candice Pickering.
The new cafe features the popular and tasty line of Oso Negro coffee and offers a wide variety of baked goods as well.
"I am really excited about the great feedback we have been getting about our new cafe," said Candice Pickering. "We have tried to create a comfortable and relaxing place for friends to meet and visit — and enjoy a great cup of coffee."
In addition to the great coffee, baked goods and a comfortable setting, Kootenay Grounds offer a nice selection of popular books for sale, as well.
Kootenay Grounds Cafe and Bookstore is open Monday to Friday, 8:00 am to 4:00 pm. It is located at 16D 11th Avenue South in Cranbrook.