New Centex Gas Station Opens in Creston
Centex Petroleum is a Calgary-based independent fuel provider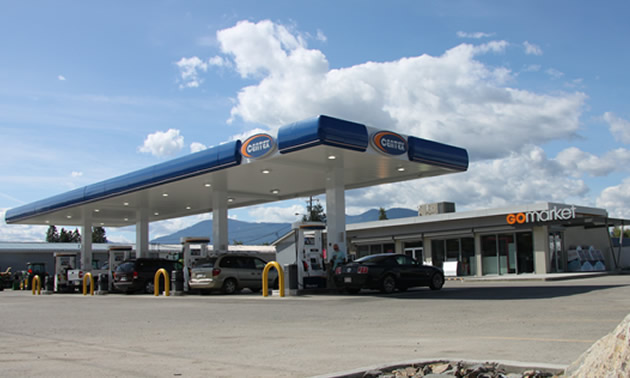 Creston's Northwest Boulevard, on the west side of town, is now home to a brand new Centex gas station and convenience store. Centex Petroleum of Calgary has transformed the former Creston Auto and RV location into the state-of-the-art gas and convenience centre.
The bright retail outlet features—in addition to gasoline and convenience store items—a bulk candy bar, an ice cream counter and serves Creston-made Sasquatch coffee.
This high profile location fronts busy Highway #3 traffic and will serve travellers before or after the Kootenay Pass or those going to or from the Eastshore and the Kootenay Lake Ferry.
Centex Petroleum is a Calgary-based independent fuel provider. You can find their stations in Alberta that are located in Calgary and Edmonton, Exshaw, Nisku, Peace River, and Walsh. The company also has stations in B.C. that are located in Windermere, Fairmont, Canal Flats, Kimberley, St Eugene Mission and, of course, the newest location now open in Creston.
Wayne Ford was Centex's project manager for the new Creston station. According to their corporate messaging, "Centex is 100% Western Canadian owned and operated, 100% independent. By offering consistently competitive fuel prices, convenient locations, and a variety of services to people on the go, — we're seen as a fresh alternative to the big guys."