New Best Western Hotel and Boston Pizza for Sparwood?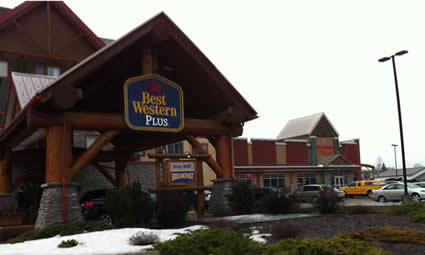 The proposed location is just off of busy Highway #3, close to downtown Sparwood. A similar combination has worked nicely in the Fernie market for a number of years.
With continued expansion of the Elk Valley coal mining industry, lodging accommodation in Sparwood is increasingly becoming an issue—and a major development like this is sure to be a welcome addition to the Sparwood business community.
Best Western is one of the largest lodging and accommodation franchises in North America, and B.C.-based Boston pizza is a popular restaurant chain throughout western Canada.
Biz Blog will keep you up-to-date on any future developments on this possible project for Sparwood and the Elk Valley.