Nature inspires redesign and renovation of Casino of the Rockies at St. Eugene Resort in Cranbrook
The casino will be open through each renovation phase and minimal impacts to the guest experience are expected.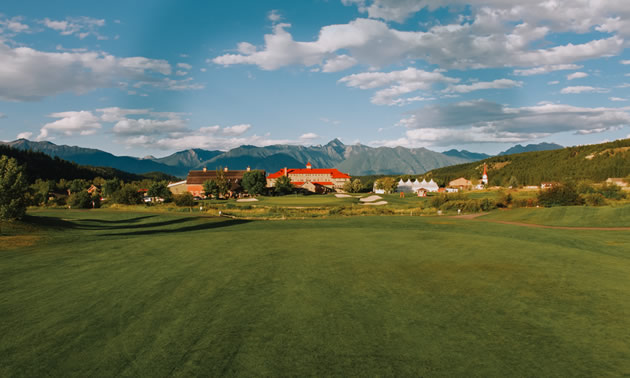 The St. Eugene Resort in Cranbrook, BC has announced a significant renovation of their on-site Casino of the Rockies, which first opened in 2002. Work for the redesign is set to begin on April 8, 2019, and is expected to take under three months, wrapping up on June 30, 2019. The casino will be open through each renovation phase and minimal impacts to the guest experience are expected.
"We can't wait to unveil the bold nature-based design concept that celebrates the Ktunaxa First Nations' connection to the earth, and highlights flora and fauna native to the mountains and foothills in our backyard," says Barry Zwueste, CEO of St. Eugene Golf Resort and Casino. "While our plans to refresh the look and feel of the casino are significant, the prefabricated installations of this sophisticated design will allow us to maintain operations and complete our project in a very tight timeframe."
As the former site of a residential school that operated from 1912 to 1970, St. Eugene is no stranger to transformation, and the redesign of the resort's Casino of the Rockies will continue the evolution of this year-round destination on the rise. Plans include revamping the gaming floor with design elements inspired by nature and brightening the space significantly with ambient lighting to reflect day and nighttime skies. A new, full-service restaurant concept will also be introduced to the casino for more nightlife options and live entertainment. The welcoming new lobby area will also house the guest services desk and a Grab and Go counter for visitors looking for a quick snack or coffee.
The renovation project will begin with phase one of the gaming room and lobby/guest services area, followed by the restaurant and lounge remodel before wrapping up with phase two in the gaming room. The completely refreshed and updated Casino of the Rockies will launch in the summer, for guests to enjoy in addition to the world-class golf, hotel, RV and spa facilities. For more information on the project including renderings and an immersive walkthrough, visit www.steugene.ca/newcasino.