Mountain Trek named world's best International Destination spa by Travel + Leisure
Mountain Trek is a boutique luxury fitness retreat and health spa program offering guests a dynamic boot­-camp style program.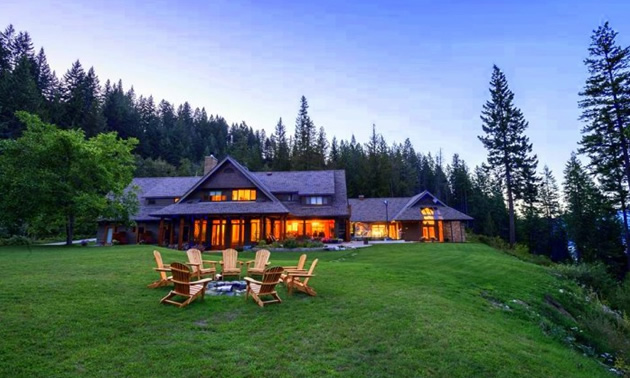 Ainsworth, British Columbia (July 6, 2016)​– Mountain Trek, North America's only mountain hiking­ based wellness and fitness retreat has just been ranked the #1 International Destination Spa in Travel + Leisure World's Best Awards for 2016.
This annual Awards event polls readers of Travel + Leisure magazine, as well as the general public, and asks them to rate top hotels and resorts based on six categories – and Mountain Trek beat competitors from around the globe​ to win top honours for our: accommodations/ambience, treatments, service, food, facilities and value.
"The Travel + Leisure awards are highly coveted and we are truly honored to be named the top destination spa and be recognized among the world's best ​by a group of extremely well­ versed travelers," said Lead Guide and Program Director Kirkland Shave. "This ranking speaks volumes about our team's hard work and dedication to our guests' well­being. Mountain Trek's one­-of-­a-­kind location and personalized level of service provide guests the opportunity to reclaim their physical and mental health and vitality."
Mountain Trek is a boutique luxury fitness retreat and health spa program offering guests of all fitness levels a dynamic boot­ camp­ style retreat among the breathtaking beauty of British Columbia​. A true backcountry experience, the Mountain Trek program immerses guests in an unparalleled natural environment while offering a balance of daily exercise including extensive fitness hiking, strength training and yoga, delicious mindful cuisine, massages, hot tubs, saunas, spa and detox treatments.
In addition to a week of focused activity, the holistic ­based program also includes educational health talks​ that concentrate on sleep habits, detoxification, weight loss and stress reduction to help guests understand how and why to increase metabolism and recalibrate hormones so as to maintain a healthy lifestyle in their everyday lives.
Travel + Leisure Editor Nathan Lump said, "This year's survey demonstrates a notable preference among Travel + Leisure's audience for more adventurous and active experiences — a significant component of what sets first­time winner Mountain Trek apart. With results­ oriented programming that covers everything from fitness and nutrition to sleep and weight ­loss, and hiking in the pristine mountains of British Columbia as a core activity, Mountain Trek delivers a spa experience perfectly attuned to the evolving preferences of our discerning audience​."
This news comes just before Mountain Trek's launch of a new app this month, Mountain Trek Way, which was created to help guests maintain health goals and promote action steps towards creating healthy habits.
The 2016 World's Best Awards lists, as well as survey methodology, are currently featured on travelandleisure.com and will appear in the August issue of the magazine. For more info visit mountaintrek.com or call 800­-661­-5161.