Mineral Mountain Zipline coming to Fairmont Hot Springs
Mineral Mountain Zipline is slated to operate from April to the end of October.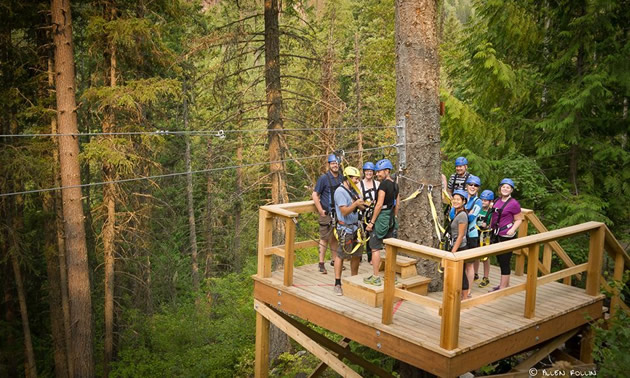 Earlier this year the directors of the Regional District of East Kootenay (RDEK) gave their support to an application by Fairmont Hot Springs Resort Ltd. to construct and open a new adventure tourism attraction by establishing a zipline attraction near the popular resort.
The RDEK board reviewed a Ministry of Forests, Lands and Natural Resource Operations application for an amendment to a controlled recreation area at Fairmont Hot Springs. The area is approximately 55.3 ha which would facilitate the zip line park.
The report stated, "The proposed zip line will cross Fairmont Creek; however, construction will not require entry into the creek. Tree cutting is required within the zip line corridors and the components of the zip line course are considered to be non-permanent infrastructure. No changes to the existing road access are proposed and parking expansion will occur on private land. The proposal is a small expansion to the resort area. Rezoning is required prior to construction."
Known as the Mineral Mountain Zipline, the adventure park will have a third party owner/operator (Mineral Mountain Zipline Ltd.). The operator is an experienced adventure tourism operator Kokanee Mountain Zipline, located near Nelson.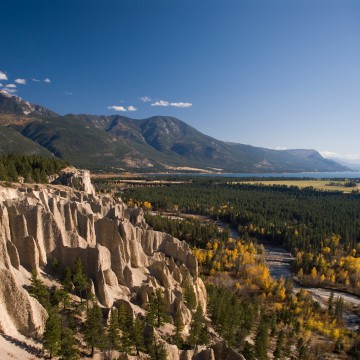 When completed the project will include a combination of six ziplines crossing Fairmont Creek in several locations, complete with a staging area with an office for equipment storage, washroom facilities and a parking lot.
Mineral Mountain Zipline is slated to operate from April to the end of October. The zip line course design will give riders spectacular views of the Rocky Mountains, Columbia Lake and the adjacent Fairmont Hoodoos while soaring above Fairmont Creek.