Mine rescue teams to compete in Elkford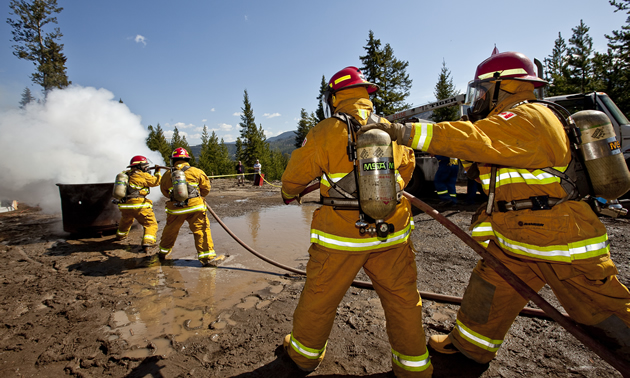 The Elk Valley mining industry's emergency responders will be on display on Saturday, May 9 at the 94th East Kootenay Zone Surface Mine Rescue and First Aid Competition.
The annual competition is hosted locally by the East Kootenay Mines Industrial Safety Association (EKMISA) and gives mine rescue teams the opportunity to be judged on how they would deal with five skill challenges – First Aid, Fire, Bench, Rope and an extrication – or 'Other' task.
All five of the Elk Valley's mine operations will be taking part in the competition. Each year a different mine operation takes on the task of organizing the competition - this year it is Greenhills Operations and the competition is being hosted in Elkford at the Elkford Arena area on Michel Road from 8am to 2pm.
The first and second place teams from the zone competition will go on to compete in the provincial competition in June in Smithers, BC and the BC champion will take part in the National Western Regional Mine Rescue biennial competition which is held in Fernie in September 2015.
This year there is also participation from other industry Occupational First Aid (OFA) teams as well as up-and-coming Intermediate (16-19 yrs) and Junior (12-15 yrs) First Aid teams. These teams compete in their own emergency event and showcase their first aid skills.
The competition day is a fun event for families - volunteer 'victims' and extreme make-up help to make the scenarios more realistic for the teams and spectators and there will be a free spectator barbecue sponsored by Finning and SMS.