Layoffs hit Nelson's Pacific Insight Electronics
The Nelson-based company has reportedly cut their staff by 50 per cent or more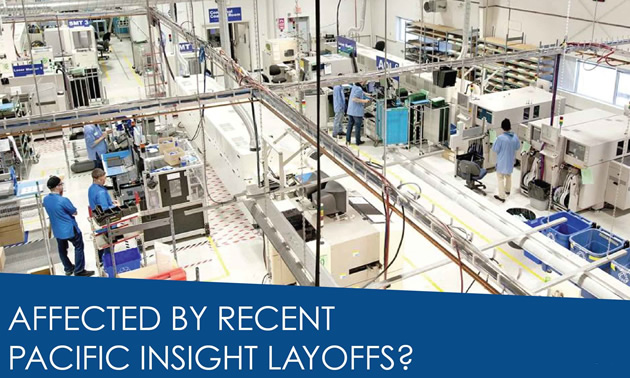 One of the Kootenay's best known, home-grown tech companies and one of its largest employers has been hit by layoffs. Nelson-based Pacific Insight, located just west of the city, has reportedly cut their staff by up to 50% or more.
Pacific Insight was purchased by Chicago-based multi-national Methode Electronics in 2017 for a reported $144 million. Before it was sold Pacific Insight had also invested in a new production facility in Monterrey, Mexico several years ago.
A corporate spokesperson told the Nelson Star newspaper, "…that about 100 people will stay on at the Nelson facility to work on commercial vehicle production."
In the 2018 edition of the Top 120 Kootenay Employers list published by Kootenay Business, Pacific Insight was listed at #33 with 250 employees.
Local West Kootenay employment agencies are holding job counselling events to assist laid off workers.
Here's one notice:
Please join us for a FREE WorkBC Information Session specifically designed for Pacific Insight employees affected by recent workforce adjustments. Discover how to access 1:1 support to target your job search – and resume. Learn more about WorkBC programs and services – including funding for certification training or wage subsidies to get you back into the workforce. Refreshments will be served.
Nelson WorkBC Training Centre
Suite #3 – 86 Baker Street, Nelson
Monday, November 19th at 10 am OR
Friday, November 23th at 10 am
Castlegar WorkBC Employment Services Centre
1016 4th Street, Castlegar
Tuesday, November 13th at 10 am OR
Friday, November 30th at 10 am
For more information please email [email protected].