Ktunaxa's Kathryn Teneese touts benefits of resource agreements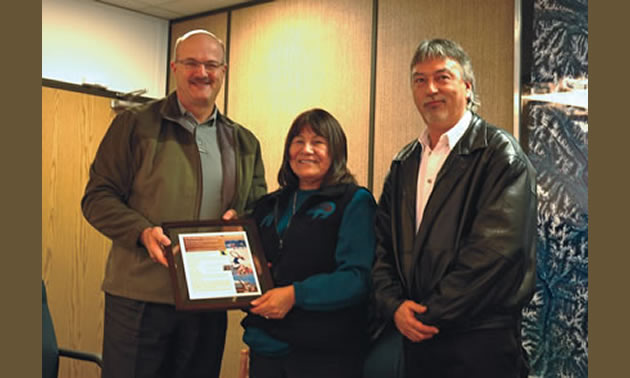 Recent First Nation agreements will improve communications between Ktunaxa and the province and open the door for future agreements with resource companies like Teck and Canfor, Kathryn Teneese, told business newspaper Business in Vancouver in an interview last week.
"The fact is that mining has been taking place in our territory for over 100 years, and benefits have never come our way. So this opportunity to enter into an agreement that would afford us some sort of benefits from resource extraction that takes place on our territories, obviously we're interested," said Teneese.

The Kootenay-based Ktunaxa have several agreements already in place including a forestry agreement, a mining agreement and working agreement with Canfor. The end goal would be to obtain more tenure so the nation could operate a profitable forestry operation. In 2013 the Ktunaxa signed a revenue sharing agreement for any future expansion of mining in the region. This could include expansion at Teck's coal mining operations in the Elk Valley — details are still to be finalized.

These kind of deals have given mining companies more certainty in developing projects, though AMEBC's CEO believes there should be more standardization of the process.
"There could be a bit more structure as to how agreement could work," said Gavin Dirom, CEO of the Association of Mineral Exploration of British Columbia (AMEBC) in the same interview.

Ktunaxa are one of a number of First Nations who welcome these new agreements that will give them a share of B.C.'s rich resource base.