Ktunaxa-owned businesses acquire largest traffic control company in the East Kootenays
D&B Flagging and Traffic Control has been purchased by ʔaq̓ am Community Enterprises (ACE) and Nupqu Development Corporation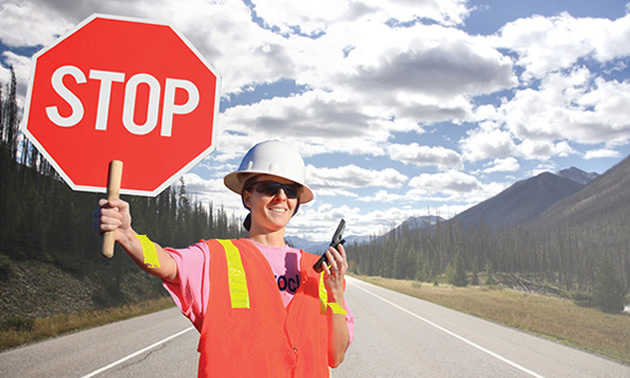 ʔaq̓ am Community Enterprises (ACE) and Nupqu Development Corporation have purchased D&B Flagging and Traffic Control.
ACE is the development corporation for the ʔaq̓ am community (formerly known as St. Marys Indian Band). Nupqu is the development corporation for the Ktunaxa Nation of which ʔaq̓ am is one of four communities.
According to ACE CEO and D&B President Christopher McCurry, "D&B is a full service Traffic Control and Flagging company that has a fleet of modern trucks, safety equipment, signage, radios and pilot vehicles that competitors can't match. With a team of over 30 certified traffic control persons, we will continue to offer reliable services to keep both motorists and people working on the road as safe as possible."
Nupqu General Manager Aaron Higgs is equally excited, "This strategic acquisition complements economic activity throughout the Ktunaxa territory. Whether it's paving, construction, or utility line maintenance, we look forward to continuing to enable the regional economy to move."
The business has been purchased from local owners who will continue to support the new ownership in an advisory role.