Kootenay writers offer workshops at Cranbrook's St. Eugene Resort, February 22 to 24
Some scholarships are available, and the resort offers discounted accommodation for Writers Workshop attendees.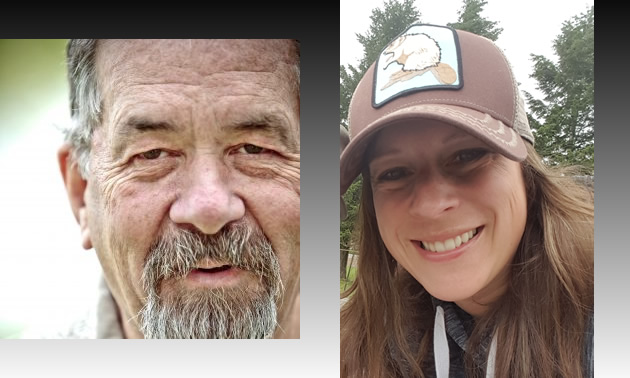 Four authors from the East and West Kootenays will conduct writing workshops at the St. Eugene Writers Workshops, February 22 to 24.
A workshop for novice writers interested in finding their voice will be led by Fernie's Keith Liggett, the Conference Director. Slocan Valley poet and fiction writer Tom Wayman will offer a workshop on facets of storytelling common to fiction, nonfiction and poetry authors alike. Two special youth writing workshops will be conducted by Fernie's Danielle Gibson and Jesse Bell, February 23 and 24.
Registration for the workshops, held at the St. Eugene Resort just north of Cranbrook, is now open. Cost for the three-day adult workshops is $295 to Feb. 8 and $325 thereafter. Tuition for the two-day youth writing workshop is $50.
To register, or for more information, contact Liggett at [email protected]. Some scholarships are available, and the resort offers discounted accommodation for Writers Workshop attendees. Workshop details are found on the Resort's website at www.steugenewriters.ca
Tuition fees for adults and youth include a dinner February 23 featuring Cranbrook's Dave Butler, a forester, biologist and crime fiction writer whose first book, Full Curl, won the Arthur Ellis Award. He will speak on how eco-fiction influences conservation.
Liggett, a poet and ski journalist, has led writing workshops in the U.S. and Canada for nearly 30 years. His books include the best-selling cookbook, Island Lake Lodge: the Cookbook, two collections of poems, and in 2015, The Fernie Originals, profiles of Fernie businesses and individuals.
In 2015 the Vancouver Public Library named Wayman a Vancouver Literary Landmark, with a plaque on Commercial Drive commemorating his contribution to the city's literary heritage through his championing of people writing about their own daily employment. His recent books include a collection of short fiction, The Shadows We Mistake for Love (2015), of poetry, Helpless Angels (2017), and of essays, If You're Not Free at Work, Where Are You Free: Literature and Social Change (2018).
Gibson, a Fernie high school teacher, skier and hiker, writes for young adults. She has taught English and French language arts at all school levels.
Bell has worked with youth in the Elk Valley for more than a decade. She recently retired her monthly feature in Fernie Fix magazine to concentrate on finishing a book on life and people around Fernie.
The February Writers Workshops are one of a series Liggett has organized at the St. Eugene Resort. The next, scheduled for May, will have six to eight separate sessions. "These events allow budding and practicing writers alike to hone their writing skills in an informative but relaxed setting," Liggett said. "The Workshops help build the writing community by connecting peers and creating new connections around the region. The Writers Workshops offer a weekend where participants can concentrate on their writing and thus broaden and deepen their abilities. The faculty all have extensive workshop experience. The sessions are supportive, but at the same time, provide substantive feedback to the writer. It is about the craft and honing our craft."