Kootenay Craft Beer and Estate Winery Sector generates over $9.1M in revenue—up 36%
The industry is slated to expand with the addition of several new up-and-coming breweries in the area.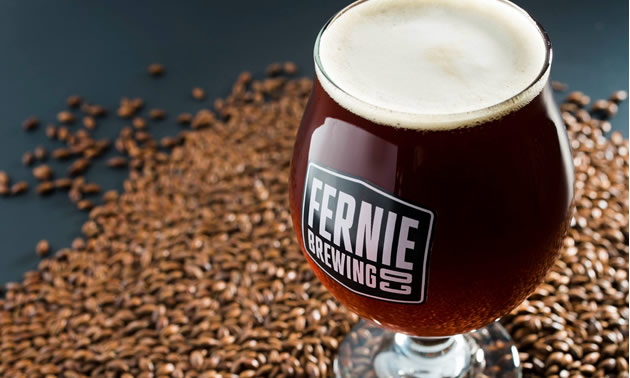 The craft beer and estate winery sector continues to grow rapidly in the Kootenay/Columbia region.
Based on numbers from The British Columbia Liquor Control Board's latest financial report ending March 2016 the Kootenay craft beer and wine market is showing impressive expansion.
Fernie Brewing Company jumped to the top of the list with sales just shy of $3 million and up 41% from the 2015 report. The Rossland Beer Company saw the biggest percentage increase at 69% and Creston's Baille-Groham Estate Winery also saw a substantial increase of 63% in revenue.
It all adds up to the sector being worth over $9.1 million and it experienced an overall average increase of 36% year-over-year. The list below compares 2015 sales figures with the current 2016 numbers in bold.
Fernie Brewing Company — Fernie, $2,095,171 -- $2,959,377 +41.3%
Nelson Brewing Company — Nelson, $2,677,768 -- $2,834,665 +5.9%
Mt Begbie Brewing Company — Revelstoke, $2,112,428 -- $2,377,512 +12.6%
Arrowhead Brewing Company — Invermere, $450,094 -- $584,490 +29.9%
Rossland Beer Company — Rossland, $109,116 -- $184,086 +68.7%
Baillie-Grohman Estate Winery — Creston, $73,914 -- $120,577 +63.1%
Torchlight Brewing — Nelson, $56,910 -- $75,701 +33%
The industry is slated to continue to expand with new players like Over Time Beer Works in Kimberley, Whitetooth Brewing Co. in Golden, Fisher Peak Brewing Company in Cranbrook and Nelson's new Backroad Brewing Company. As well, the New Savoy Hotel in Nelson is crafting their own beer. In addition, there are a number of wineries in the Kootenays including Columbia Gardens in Trail, SOAHC Estate Wines in Fruitvale and Wynnwood Cellars in Wynndel.
It should be noted that the above sales revenue only reflect what product was sold directly to the British Columbia Liquor Distribution Branch. Many of these producers also sell direct at their facility or at venues like farmers markets and special events.