Kootenay authors provide warm up for Convergence Writers' weekend
Convergence Writers' Weekend will be held this year at Silverton, B.C.'s Silverton Gallery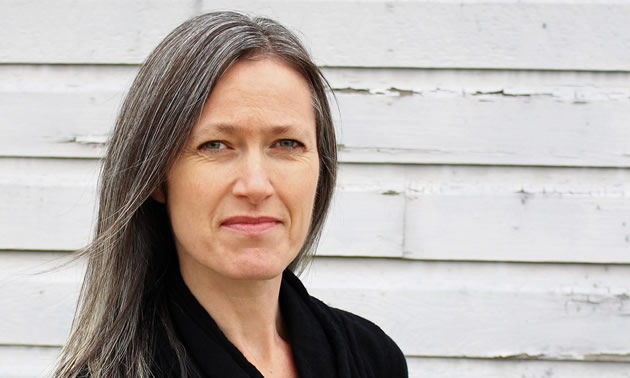 Four Kootenay authors will offer warmup events during April and May for June's 6th annual Convergence Writers' Weekend, this year featuring Toronto novelist and memoirist Joy Kogawa.
On April 26 at 7 pm, New Denver author Art Joyce together with folklorist Mark Mealing will present a film premiere and discussion of the trickster figure at Kaslo's Langham Centre, 447 A Ave. (Highway 31). "Coffee with a Writer" sessions will be held at noon at New Denver's Outlet Youth Centre, 306 6th Ave., with Nakusp authors Galadriel Watson on May 4 and Claire Paradis on May 25. A third "Coffee with a Writer" session will be held at noon May 18 at the Nakusp Library 92, 6th Ave. NW, with Fernie writer Keith Liggett.
Convergence Writers' Weekend will be held this year at Silverton, B.C.'s Silverton Gallery. Besides a talk by Kogawa on June 7 that is open to the public, writing workshops for registrants will be held June 8 led by Liggett and Slocan Valley author and Selkirk College writing instructor Leesa Dean. More information, including how to register, is available at http://widespot.ca/convergence-writers-weekend/
At the April 26 event at the Langham, Joyce will premiere a film of his performance poem "Dead Crow: Prologue." He'll be joined by Kaslo cultural anthropologist Mealing, who will discuss how the archetypal trickster figure, like Joyce's Dead Crow, occurs in cultures around the globe. Admission is by donation ($10 suggested).
The three free "Coffee with a Writer" sessions in New Denver and Nakusp offer a chance for local readers and writers to interact informally with area authors. Watson, at New Denver's Outlet Youth Centre on May 4, is a widely published children's author, whose writing has also appeared in the Washington Post, Globe and Mail, and Discover magazine. Paradis, who will be at the Outlet Centre May 25, is a former associate editor of the Arrow Lakes News. Besides her work as a journalist, she is the author of short stories, micro-memoirs, and poetry.
Liggett, who will be at the Nakusp Library on May 18, has had his writing appear in major ski journals and more than 75 newspapers. He has published an award-winning cookbook, two collections of poems, and, in 2015, The Fernie Originals, a series of profiles of Fernie, B.C. businesses and essays about the town. He also organizes literary programing for Cranbrook, B.C.'s St. Eugene Resort.
This year's Convergence is co-sponsored by Selkirk College's Mir Centre for Peace, the Columbia Basin Trust, Regional District of Central Kootenay's Area K director Paul Peterson and Area H director Walter Popoff, and RDCK's Recreation Commission No. 6.