Kimberley's Steam Donkey Coffee roasts up a new location
Steam Donkey Coffee is available at numerous cafes and grocery store outlets in the Kootenays.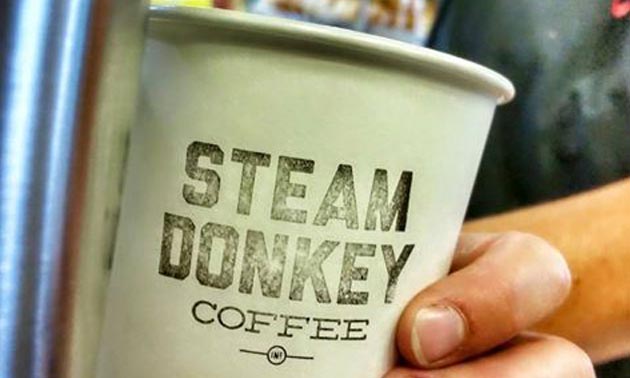 When we did our roundup of new business developments in Kimberley we forgot to mention that Steam Donkey Coffee has moved to a new location just north of the Platz at 82 Wallinger Ave. (in the former original Sprout Grocery location and Alpine Plumbing location). The new home is both a manufacturing/roasting facility with a retail component to it.
The company is producing some of the area's most popular coffee which is for sale at numerous cafés and grocery store outlets in the Kootenay region.
Steam Donkey is producing more and more exciting lines of coffee including Aksei – Single Original; Loco Motive – Traditional Espresso; Bootstrap – Light; Sawtooth – Medium; Lamplighter – Untraditional Espresso, Underground – Dark; Hell Roaring – Extra Dark; and Slo Moe – Decaf. Most of the names hark back to Kimberley's mining heritage or the region's incredible landscape.
Steam Donkey Coffee bill themselves as a Mom and Pop operation — 'we roast coffee, the grind is up to you,' they say.
The Mom and Pop behind the caffeine-drinking, coffee-roasting operation are Kimberley residents and husband and wife, Michelle and Kevin Shepit.