Kimberley's Mayor highlights many positives happening in city
The City of Kimberley appears to be thriving in terms of business development.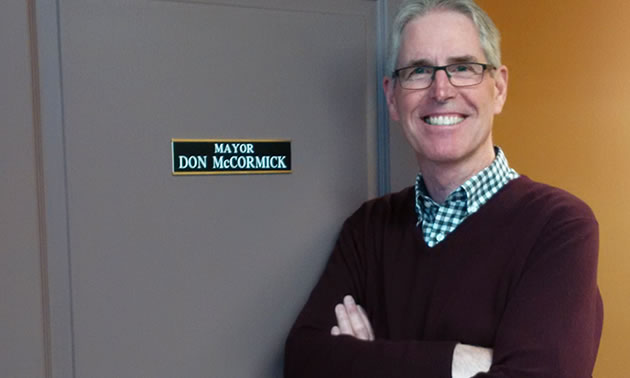 At the recent Kimberley & District Chamber of Commerce Business Excellence Awards, Kimberley's Mayor Don McCormick was one of the guest speakers and he highlighted many of the positive business development happenings in the City of Kimberley this year.
Here's a list of items he mentioned:
$12 million in building permits so far in 2017.
34 new dwellings permits to October 13th, the second year in a row that Kimberley has seen more than 30 housing starts.
Local developer and house builder Tyee Homes has purchased two properties in the city for multi-unit housing. The first one, just off Rotary Drive, across from Collette Manor, will be two townhouse units. Ground preparation is currently under way. The second development is further down Rotary Drive and will see 30-40 residences built next to Mark Creek Crossing by Tyee Homes
The City of Kimberley has land and is looking to develop a rental community plan in the near future.
Tourism in Kimberley had its best year in 2017. Room and accommodation taxes were the highest ever collected. This makes four years, back-to-back with strong growth in tourism.
Short term rentals are active in the city with 50 active AirBnB hosts, 2,200 inbound guest arrivals and some $5800 in revenue. The average length of stay was 3 days in Kimberley.
Conference center business is up 9%, with over 7,000 accommodation nights associated with the Kimberley Conference.
Over a dozen commercial properties in Kimberley are being renovated.
Zero percent increase in business taxes by the City of Kimberley.
The new Inter-community business license, for Kimberley and Cranbrook businesses, is now available.
The mayor congratulated all the award nominees and winners. He used the word "awesome" a number of times in describing the positive developments happening in Kimberley.