Golden's Whitetooth Brewery expands
Whitetooth Brewing Co. is part of the growing and burgeoning micro-brewery scene in the Kootenays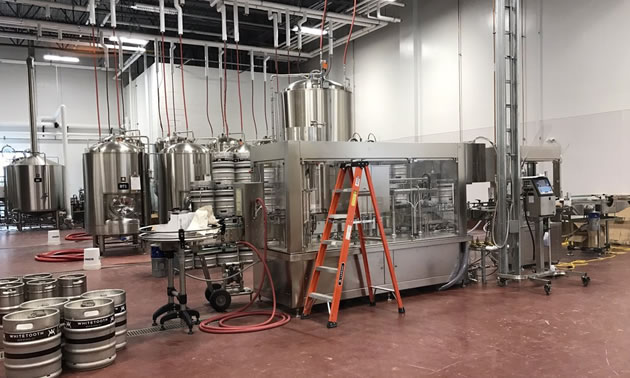 One of the Kootenay's newest micro-breweries has already expanded after only a little more than a year in business. Golden's Whitetooth Brewing Co., which is located in downtown Golden has recently added to their storage system.
Described as a modest expansion, Whitetooth added two new tanks in November 2017—a 36hL fermenter and a 36hL Brite tank to our tank farm, thus giving the craft brewery more production and storage capacity.
The micro-brewery, named for Golden's original ski hill, is owned by Mark Nagao and Kenton Donaldson. The brewery has a tasting hall as well as retail sales of 650-milliliter bottles, growlers, 30- and 50-litre kegs and beer-related merchandise.
"Our goal is to marry the best experiences that our area has to offer with the perfect beverage afterwards," said Donaldson, in an earlier interview with Kootenay Business.
Whitetooth Brewing Co. is part of the growing and burgeoning micro-brewery scene in the Kootenays.