Forest Industry has strong connection to Kootenays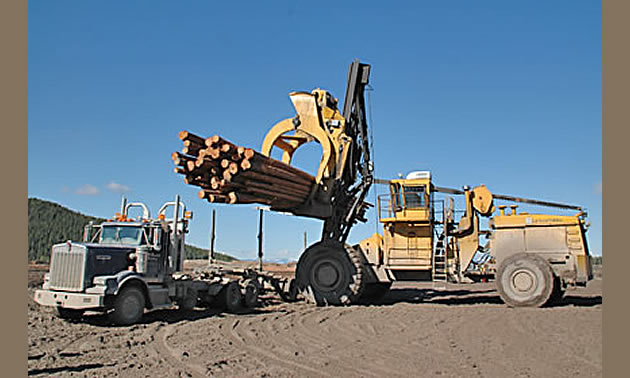 This month Business in Vancouver (BIV) published their annual list of the largest forest companies in B.C. Leading the list was Vancouver-based Canfor and a number of other companies which have strong ties to the Kootenay region.
Ranked #1 — Canfor, Annual Sales $3.2 billion
Ranked #7 — Interfor, Annual Sales $1.1 billion
Ranked #13 — Zellstoff Celgar, Annual Sales $335.8 million
Ranked #15 — Gorman Brothers, Annual Sales $100 million
Canfor, of course, has three mills in the East Kootenay — at Radium Hot Springs, Canal Flats and Elko. Canfor has invested over $80 million in upgrading these mills in recent years. Interfor has sawmills in Grand Forks and Castlegar and has also invested heavily in upgrading their mills which they purchased from the defunct Pope and Talbot operations, Zellstoff Celgar based in Castlegar is the Kootenay's largest pulp mill, and Gorman Brothers, based out of Westbank, owns and operates two lumber operations in Revelstoke.
Other forest operations not mentioned on the BIV list that are actively operating the Kootenays include Wynndel Box and Lumber (now known as WynnWood), Creston; Kalesnikoff Lumber, Thrums; Kootenay Innovative Wood, Slocan; Box Lake Lumber, Slocan; Atco Wood Products, Fruitvale; Galloway Lumber, Galloway; Harrop Proctor Forest Products, Harrop/Proctor; J. H. Huscroft Lumber, Creston; Meadow Creek Lumber, Meadow Creek; LP Engineered Wood, Golden; Porcupine Lumber, Salmo; McDonalds Ranch and Lumber, Grasmere and Paper Excellence's Skookumchuck Pulp Mill.
Jemi Fibre, based out of Vancouver and Nanaimo recently spent over $50 million for several forestry operations and licenses in the region.