Fernie Brewing Company announces major expansion: closed to public during renovations
Renovations are scheduled to start Monday, April 17th.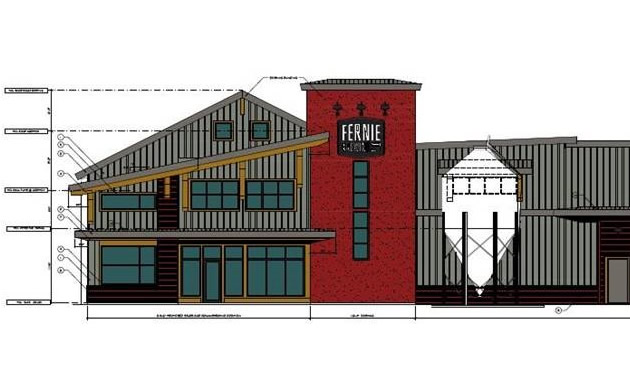 Fernie Brewing Company is in expansion mode and plans to close their store and tasting room during the renovations. Fernie Brewing Company fronts busy Highway #3 and is located at 26 Manitou Road on the east side of Fernie.
Here is a press release issued by the FBC:
After a busy winter and summer fast approaching, there are some expansion plans for FBC in the works. Weather dependent, we are looking to start the below additions, in stages, after Easter weekend, Monday April 17th.
Tasting Room & Store
As you know, we offer Beer Tastings, Growler fills, packaged product and merchandise. However we have limited space at present to house all of this, and so as such, we are expanding our Tasting Room & Store area. We aren't altering our limited service in anyway, however the additional space will increase our seating and allow for more circulation space, in our currently very cramped Tasting Room. As part of this project, we're also adding to our office space upstairs.
Warehouse
We are also expanding our Warehouse, for more storage & tank space. Panic not, our Packaging & Production will not be impacted and it will be business as usual on the Production side of things throughout!
Where to Buy?
Unfortunately, the store will be closed during the renovation. As such, we will be directing store customers to our local accounts to purchase our packaged product, offering tastings at local liquor stores. Meanwhile, Giv'Er Shirtworks has kindly agreed to sell our merchandise while we are closed, so we will be directing traffic to them for a selection of shirts, crewnecks and trucker hats. Plus we will be offering FREE SHIPPING to Canadian customers through our online store during the renovation, with a number of online promotions throughout this period.
Of course, a wide selection of Fernie Brewing Co. beers remain available on tap at the many great local bars and restaurants. So head on into town!
We expect our Tasting Room to be closed for around 8 weeks, with further communication to follow, once we have an expected opening date. We apologise in advance for any inconvenience caused during this period, however production will not be affected and our order desk/offices remain open throughout.
Fernie Brewing prodicts can be found at all of local Liquor Stores: BC Liquor stores, Fernie Mountain Spirits, The Tipple and Park Place Pub Liquor Store.